New Beginning at the End of Patience
Hits : 861
Registration Date : 2020-03-02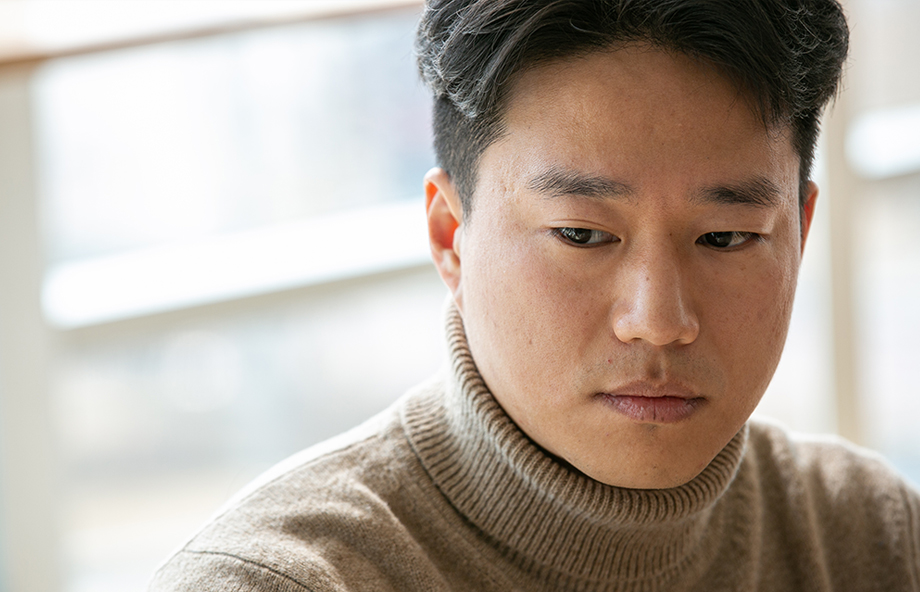 Story about Student
New Beginning at the End of Patience
Kim Tae-woo (Dual Master's and PhD program, UST-Electronics and Telecommunications Research Institute (ETRI) School, Computer Software Engineering Major)
Kim Tae-woo at UST-ETRI School just received some exciting news. His paper, in which he is the lead author of a study, was adopted at the most prestigious conference in the field of Robotics, the International Conference on Robotics and Automation (ICRA). The conference is going to be held from May to June this year in Paris. He will have an opportunity to present his paper, which is the embodiment of his passion. It will undoubtedly feel like dream. Kim, not having much time left until his graduation and the conference presentation, is having the busiest yet most rewarding time.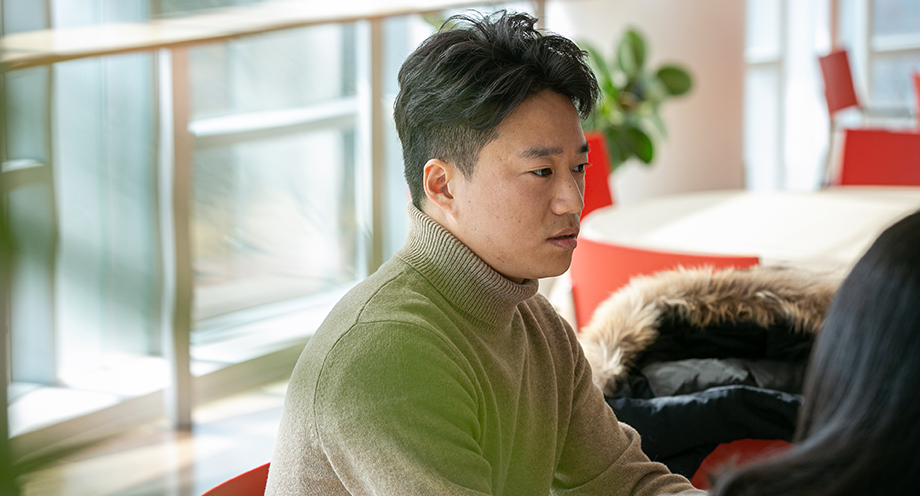 If Life has Seasons, It's the Beginning of Spring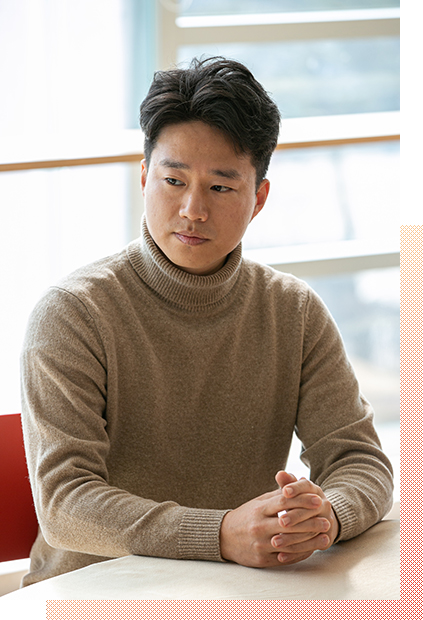 Korea has undergone various social problems caused by its aging population. Made worse by the nuclear family dominant in its society, the number of old people living alone has drastically risen, and they are suffering from haunting issues such as poverty, illness, nursing and psychological impact of solitude. It's of the utmost importance that we find solutions to tackle these issues.

ETRI is conducting a robot development project to serve our elders. In particular, they are focusing on developing robot technology that will be able to emotionally interact with them. Kim has also participated in this project and honed his skill in the process. His main field of research is deep learning and motion retargeting technology using reinforcement learning where a computer recognizes human behaviors so robots can mimic them. It's an invaluable technology in that it can be applied not only in this particular project but also in other fields such as entertainment.

While conducting this research, however, he wished one thing could be better, which was the robot platform that is absolutely necessary for his research. Since he had to share the platform with other researchers, he couldn't fully use it when he needed it. So he thought, "Is there any way to find a robot platform for myself?" That's when he heard of the Young Scientist Training Program. The word destiny couldn't fully describe how timely the opportunity came to him.

"I often see lack of materials and equipment affect my work performance. Different degrees of outcomes from deep learning-related research depend on the resource in the hands of researchers. So it was marvelous that the program supported research materials and equipment like robots or GPUs, as well as conference participation and meetings. I was personally extremely satisfied with the program."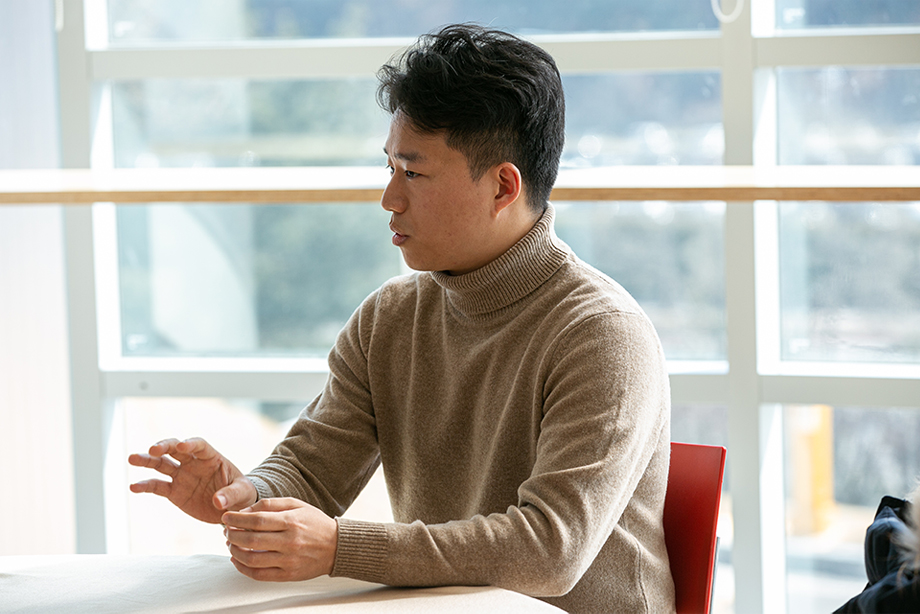 Kim's ambition to have his own research environment encouraged him to apply for the Young Scientist Training Program, which eventually led to the selection of his paper at the ICRA. Though it seems like a smooth path in the eyes of others, the challenge was far from easy because he had to make a difficult choice. To meet the qualification to graduate, he had to publish his paper on the SCI. However, he didn't want to miss the last, bigger opportunity before he leaves school. He wanted to publish his paper on this journal, which is ranked 15th on Google Scholar in the field of Robotics but ICRA is ranked No. 1. His decision to publish his paper at the conference, instead of the journal, meant that he couldn't fulfill the graduation requirement. But it was a precious opportunity for his work to be recognized in the field he was dedicated to. Ultimately, he doesn't regret his choice. He wishes, however, the system is redesigned so other students have no pressure to choose to take the challenge rather than merely having to fulfill their graduation requirement when they have an opportunity like him.
Once in a Lifetime, "Development of My Life"
This semester will conclude 8 years of his student life at the graduate school. When we usually reflect on our past, struggles are usually the first to stand out rather than happy moments. Nonetheless, he fondly recollects his memory at UST as a key development of his life.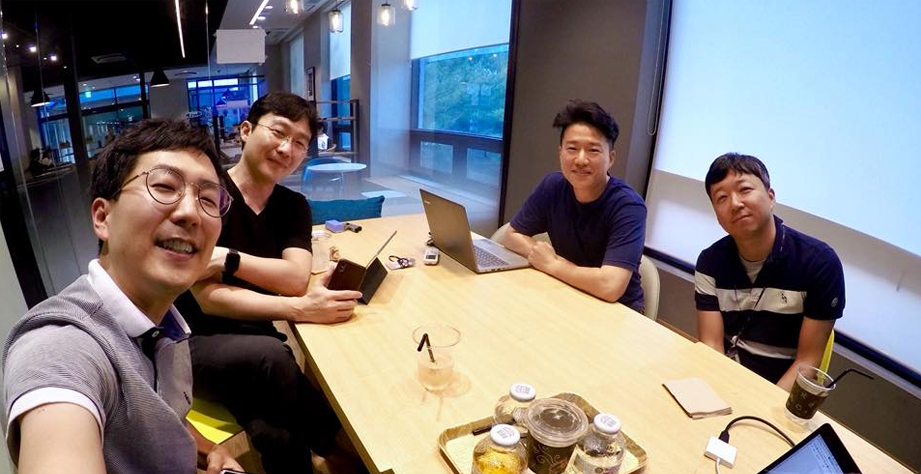 "I can see a big difference in myself before and after UST, especially myself now who is about to graduate. Besides improvement in my knowledge and study, relationships with other people and my world view has also changed a lot. Most importantly, I gained confidence; in the past, when I faced a difficult situation, fear was what I saw in myself. However, now I find myself thinking about how to overcome challenges first."
He was able to turn the time given to him into the time of growth, mainly due to his own effort, but the support from his academic advisor, Lee Ju-haeng, played a significant role. Kim attempted to start his own business in the middle of his study, taking 2 years off from school, and came back in March, 2018. When he was wrestling on what specific project to work on, Professor Lee recommended he study on reinforcement learning.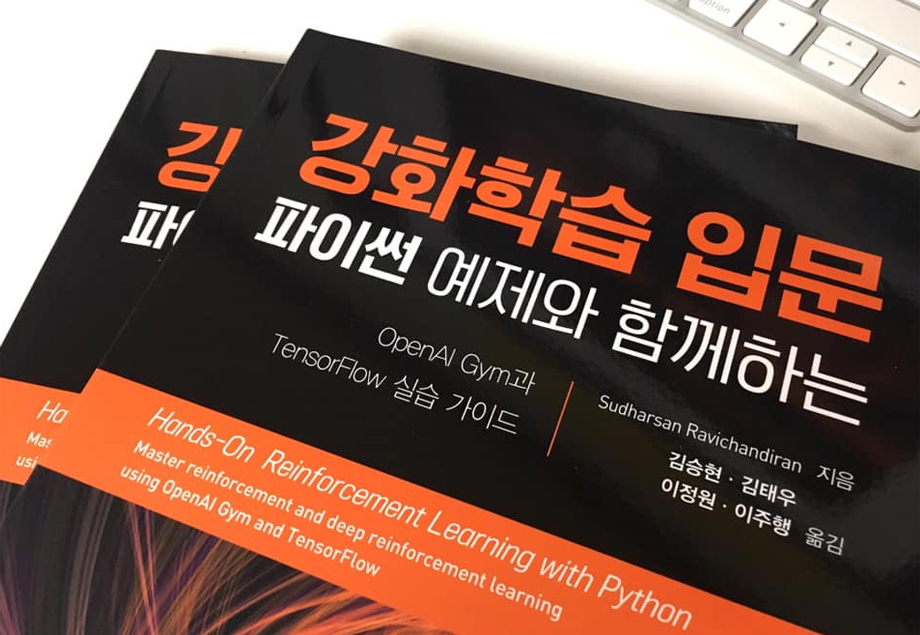 "I've always been interested in studying reinforcement learning. When I got his advice, I didn't hesitate to devoting myself to studying the subject. Professor Lee gave me a lot of opportunities in this field. Some of them include letting me be the lead author of the contribution on reinforcement learning for the journal of Robotics. He also suggested participating in the competition where I won second place and publishing the translation with other coworkers on the same subject."

If our lives have seasons, which season is he currently experiencing? The beginning of spring was our answer, seeing him between various challenges from graduation, a presentation at a top-notch conference of Robotics to his future career. Although he said there's nothing definitely decided for his future yet, one thing seemed crystal clear: based on his experience at UST, he is going to take on a new challenge whenever and wherever his path leads him. Kim has experienced development of his life at UST. We hope he leaps forward in his life just like the beautiful spring. UST will always root for him.