If Research Is a Sailing Journey, Experience Is an Anchor
Hits : 594
Registration Date : 2020-03-30
Story about Student
If Research Is a Sailing Journey, Experience Is an Anchor
Gwon Young-sin (PhD Program, UST-Korea Polar Research Institute of Marine Research Placement (KOPRI) Campus, Polar Science Major)
When she was about to graduate from college, Gwon Young-sin was thinking about continuing her studies at a graduate school and learned about UST while consulting with her professor. "You can obtain your degree at a government funded institute," was what strongly struck her. Different from other regular graduate schools, she was certain that she will be able to have more diverse learning experiences. After she finished her bachelor's degree in Oceanography in college, she went to UST-KOPRI Campus to further study Polar Science. She is continuing her doctorate degree after her master's, while accumulating new experiences as she hoped.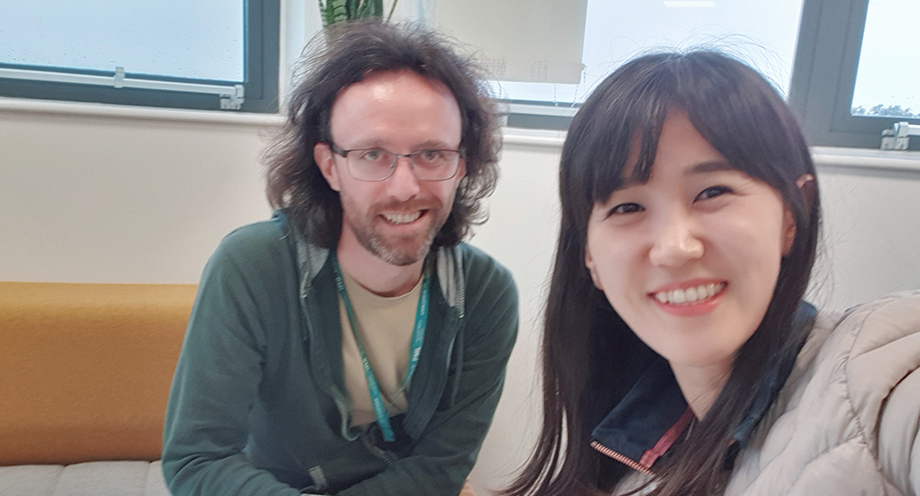 Modeling Research To Understand Polar Marine Environment
While obtaining her master's, Gwon studied the release and absorption of trace gases from polar oceans. The research was based on observation. To understand the observations in the course of writing her thesis, she added the results of a simple model calculation, which became a turning point in her study. Professor Lee Tae-sik, who was her academic advisor back then, noticed that Gwon had both interest and talent in modeling research so he suggested that she work with polar ocean model studying. This particular type of research involves modeling nature through computer programming. This method is usually used to explain the current situation and predict the future through various experiments and hypotheses that are difficult to perform in an actual setting.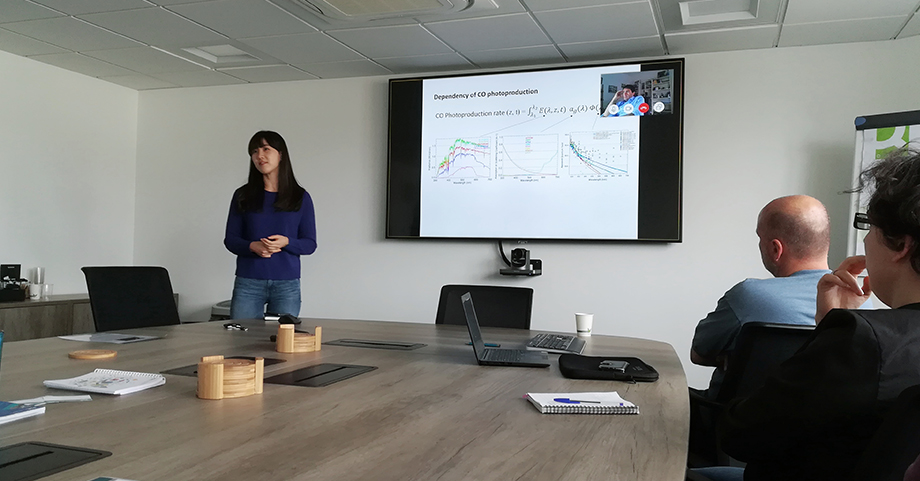 When understanding the vast and complex system of the polar ocean, restrained observation is not enough. To make up for this, we use a biogeochemical model to explain the carbon cycle taking place in the Antarctic Ocean and furthermore predict the role of the Antarctic Ocean brought by future environmental changes.
Climate change has already irreversibly deteriorated the world and it seems obvious that it will inflict immense harm on humanity. We are already directly and indirectly experiencing repercussions from the environmental changes in the Arctic. Though the Antarctic Circumpolar Current separates our land from the Antarctic Ocean, climate change is likely to make an influence at some point.

"Nobody fully understands whether the impact climate change has on the Antarctic Ocean will aggravate or slow down climate change in return. My research tries to figure out the answer to this question. I believe it will contribute to providing a clue to one of the most intimidating issues currently thrown at humanity."
Overseas Training Support Program, Widening the Academic View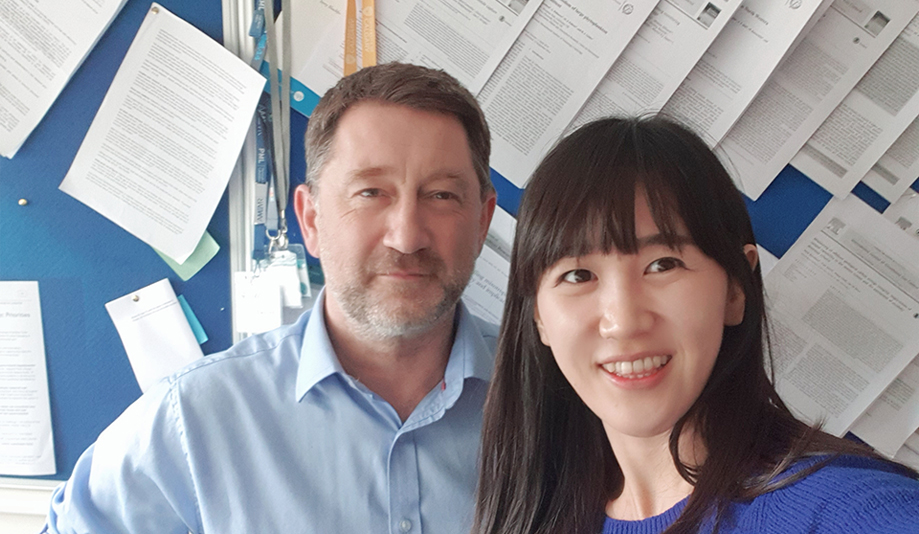 Gwon's wish to earn diverse experiences was quickly accomplished. As soon as she started her master's program, she embarked on Research Vessel Araon, a South Korean icebreaker, and participated in exploration of the Arctic and Antarctic Oceans almost every year. Moreover, Professor Lee Tae-sik, who suggested her to do modeling research on polar oceans, introduced her to the researchers at Plymouth Marine Laboratory (PML) in the U.K., which is a renowned institute in the marine ecosystem model research field.

We stay connected till today in doctorate program and are currently working on the joint paper on modeling research while discussing online. However, the degree of which we could get it done was limited when communicating online remotely. So I applied for the Overseas Training Support Program and spent one and a half months in PML last fall.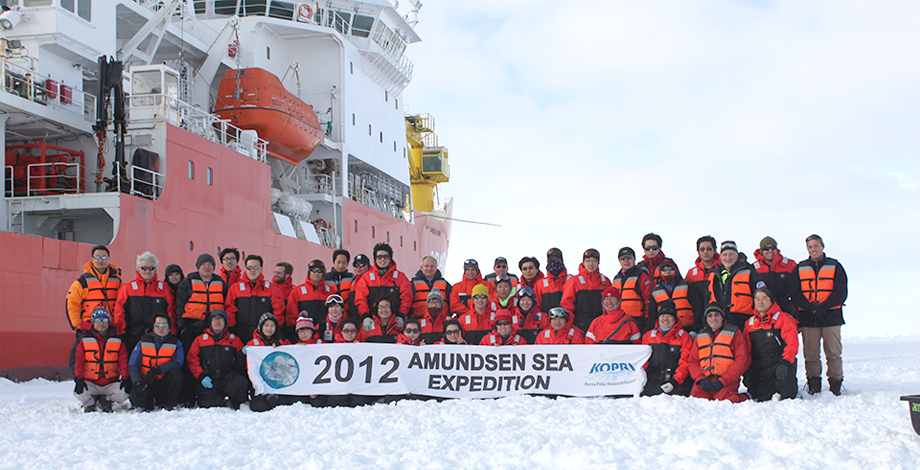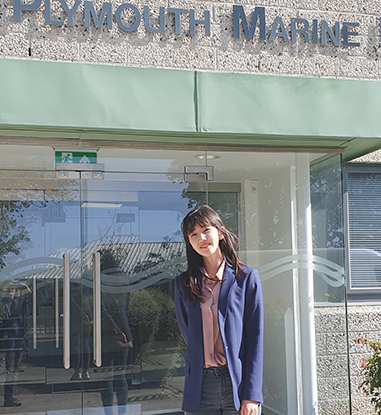 Today's world where internet is highly advanced, it's not difficult to access research materials from both home and abroad. Therefore, it's common for researchers to take care of interpreting research materials or logical analysis by themselves. For Gwon's field of study, however, it was close to impossible to secure equipment or technology by herself.

"Above all, the marine biochemistry model, ERSEM, has been initially developed by PLM. It's a complex model, so I had a lot of problems with bug and coding that I couldn't figure out. I presented this issue to the PML's researcher and was able to be directly assisted. Additionally, I had a discussion and Q&A sessions with modeling researchers, which helped me polish research outcomes and eventually publish the paper."

It's been a long time now since she went to the U.K. Usually the memory of the far past slowly fades away, but her memory at the PML still remains strong in her mind. The most memorable experience was the last day at PML when she had a science meeting and dinner with researchers.
"I had stayed alert for one and a half months there. It was a rare opportunity so I wanted to get the most out of it and learn as much as I could. Probably because of that positive attitude, I learned a lot and achieved everything I planned. On the last day, I went to the science meeting with the modelers and shared our development and we all had dinner together. I had such a great time there and it's deeply ingrained in my memory now."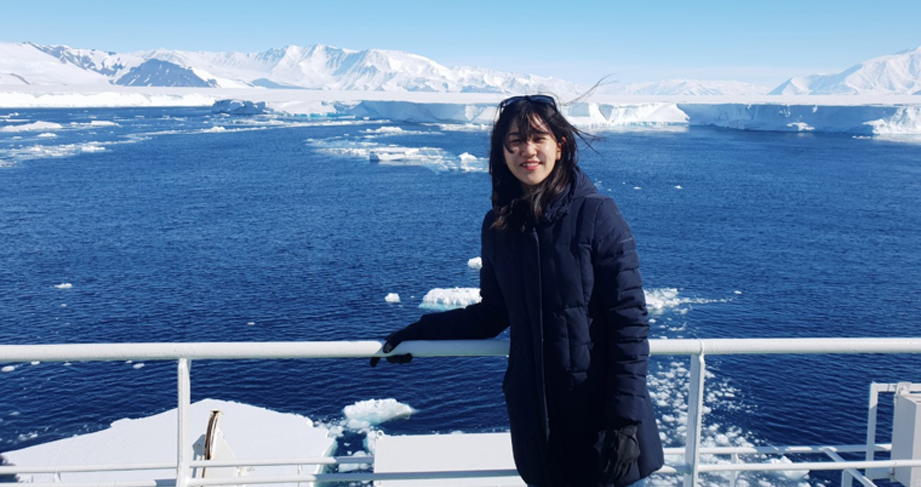 In the future, she would like to propose a hypothesis for predicting various changes in the Antarctic Ocean system for future climate change scenarios. Listening to her story, we thought if research is a sailing journey, experience is necessary as an anchor. "I highly recommend other students utilize the Overseas Training Support Program. It will help you expand your view on research!"