UST ICORE, Connecting an Individual's Growth to Corporate Vision
Hits : 817
Registration Date : 2020-05-06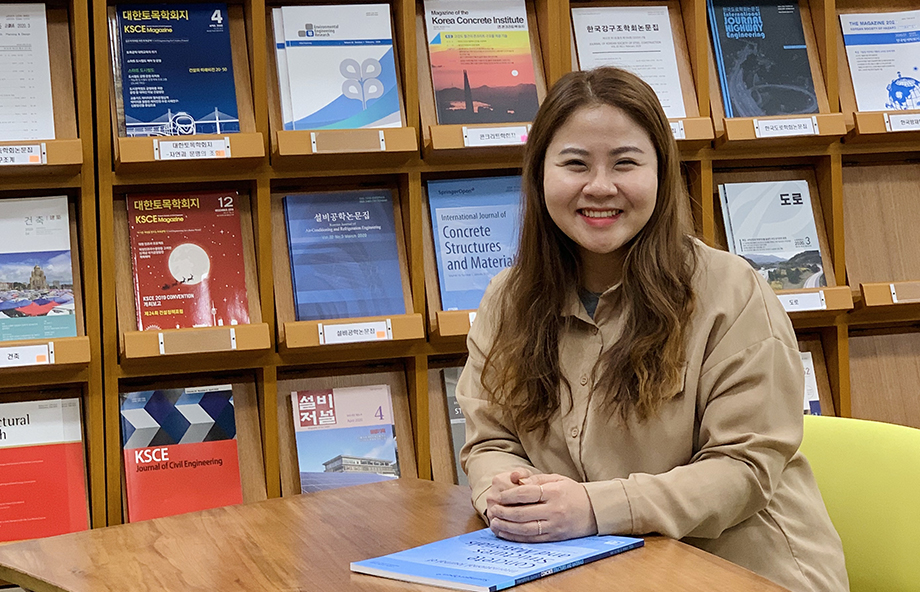 Story about Student
UST ICORE, Connecting an Individual's Growth to Corporate Vision
Jang Hyang-yeon (PhD Program, UST-Korea Institute of Construction Technology (KICT) School, Construction Environment Engineering Major)
UST connects with business and government-funded institute through UST ICORE program to foster highly trained professionals. The program offers two types: one is conditional employment where students are hired after training and the other one is a re-education where employees of the business go back to work after training. Jang Hyang-yeon is an employee at Yeongwol ENS Inc., and currently is studying at UST-KICT School for her PhD. She doesn't hold back on trying her best in hopes to contribute to her company's technology commercialization and increased profit as well as public welfare.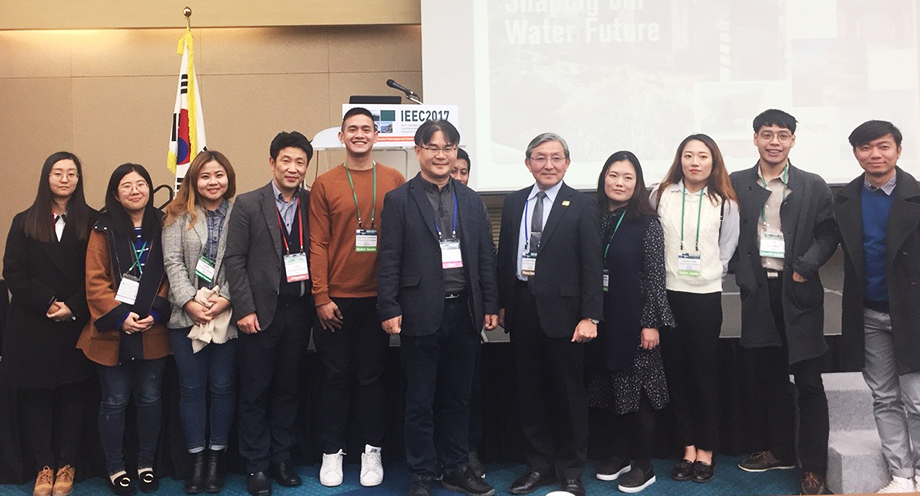 Research Seed Program for Small and Medium-sized Businesses, Making Me Who I Am Today
Life is quite interesting. People and things we coincidentally encounter change the course of our lives. This was particularly true when Jang met UST and Yeongwol ENS. After graduating from college, she worked at KICT on a contract and learned about UST. As she was assigned to a research project at KICT-Yeongwol ENS, her connection with the company began.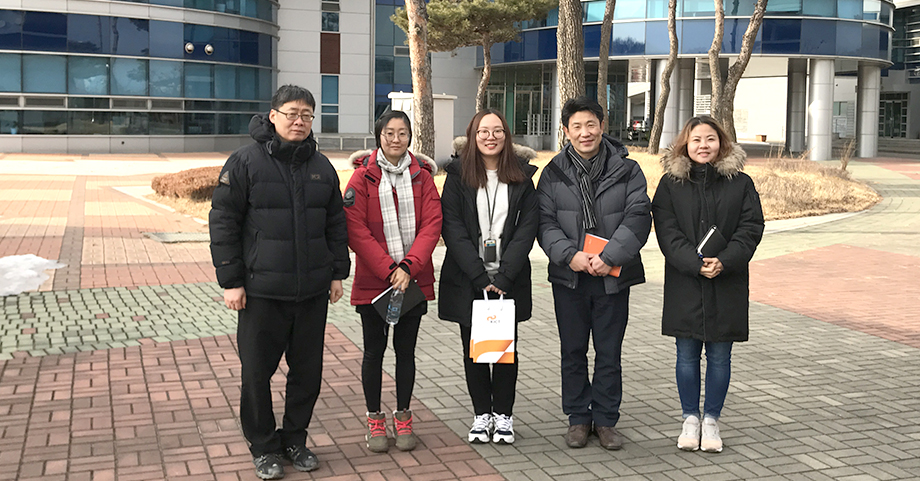 It was the first year of a 5-year research project. I wanted to continue the project and as I was already interested in research seed programs for small and medium-sized businesses, I started working at Yeongwol ENS.
Her study with KICT has continued even when she was working for the company. Professor Kim Won-jae, in charge of the project and an academic advisor at the same time and CEO Shin Yu-geun encouraged and supported her to continue her studies through UST ICORE program. Jang is currently studying for her PhD right after her master's.

"Frankly, I was nervous and afraid at first. I was an employee at a medium-sized company and if I participate in the program―re-education type―it will take more than 4 years, which I thought might be a burden to the company. However, my academic advisor and CEO of the company were willing to support me. Above all, I knew if I honed my skill through UST ICORE program, it will become a solid foundation to lead the research for the small and medium-sized businesses and furthermore, technology commercialization."

Jang finished her master's program in 2017 and immediately started her doctorate degree. As we saw her relentlessly and eagerly running toward her goal, we wondered how she likes her life at UST and what research she is doing, and what other goals she would like to achieve in the future.
"Researcher to Realize Public Welfare"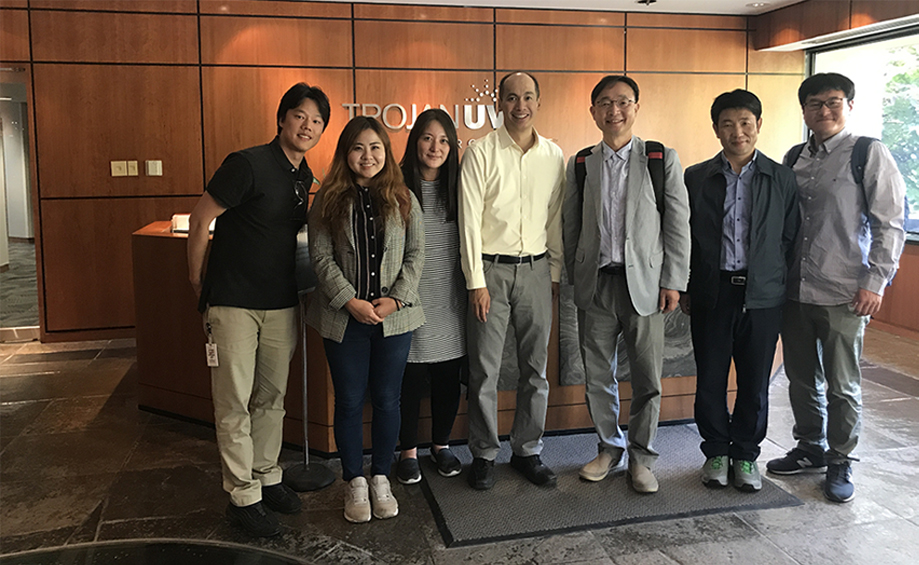 Korea usually starts having concerns around every June when the water temperature goes up because the increased concentration of phosphorus causes algae to abnormally thrive and spread, which turns the water green and pollutes the quality of water. To prevent this algal bloom, it's important to stop phosphorus from going into the water source. Jang's research involves removing phosphorus, application and process development through crystallization reactions in water resources. This study aims to prevent algal bloom and to support ecological river development and water-friendly environment by preserving the aquatic ecosystem and preventing mass stranding of fish.

When the water turns green, you can experience funky taste and odor, which leads to excessive amount of chemicals to treat the water and inefficient filtering process. As the dead particles of the algae accumulate at the bottom of the lake, it causes more phosphorus and eventually creates more algae. It's a vicious cycle. When we use technology to fundamentally get rid of phosphorus from the pollution source, we can prevent this problem. As a result, it will significantly affect the cost of water production as well as the quality of water.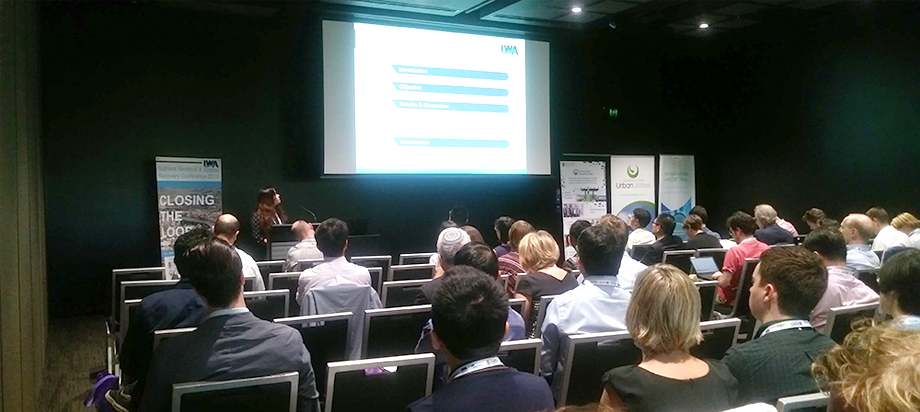 We asked Jang, who is enthusiastically living her life, what UST meant to her. Her answer was quite interesting: she said UST is like a buffet. When we first heard the word, buffet, we were lost. However, how she explained made sense and we learned what it truly meant.

"I don't know if 'buffet' is appropriate to describe my experience at UST. But while you are in UST, you can take the most out of what the school offers, as much as your ambition and passion allows. You might think any graduate school could offer it, but UST has an environment and support that you can particularly customize to your needs. It's basically like a dining table that is prepared for you and all you need to do is to pick what you want and enjoy it."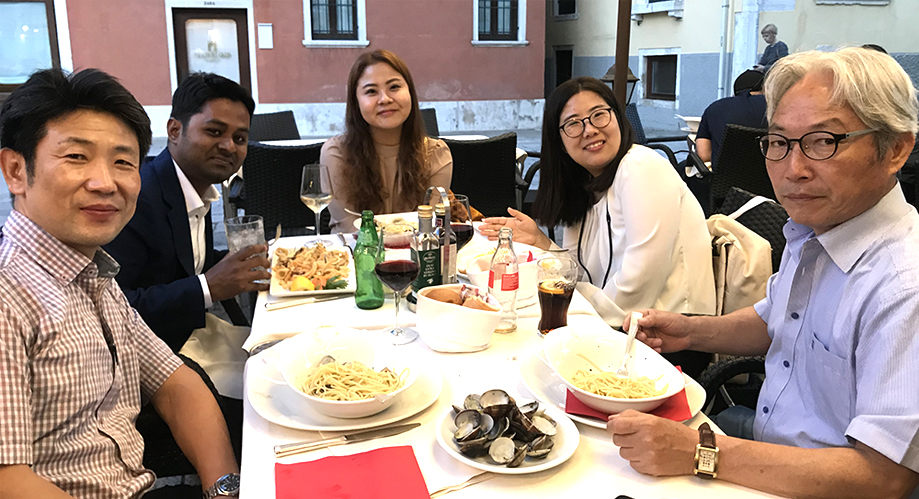 As we heard her answer, we wondered the most impressive program that she has participated in during her study at UST. She said "It was a collaboration support program for the contract department because I was part of the re-education program."

As I was studying full time at KICT for a year, like I've always done, I conducted research needed specifically for the corporation. This support program is possible only when the corporation provides funding, but UST proactively offered an opportunity for students to contribute their work to the company's growth. Thanks to that thoughtful program, I was able to enjoy myself with the research.
Jang's goal is to have several years under the belt in the field and develop and commercialize sewage treatment processes. She will also attempt to take a test to become a professional wastewater engineer. Professor Kim Won-jae, an academic advisor of Jang, stands behind this vision. He always emphasized "Knowledge of an individual eventually fades away, but the knowledge of the public will remain and pass down to the next generation. And that's what we call the progress in science of humanity." Since Jang is part of the company, she wants her research outcome to contribute to technology commercialization and increased profit for the company. Above all, she hopes all of her research is based on sustainable development. We believe with these students and scientists, and their devotion to make our lives better, we can have the convenience and comfort we're enjoying now. We hope this spirit also leads to Jang achieving her life goal, as well.