"After Graduating from UST, Link U Program Helped me to connect with a Korean Company."
Hits : 599
Registration Date : 2020-04-07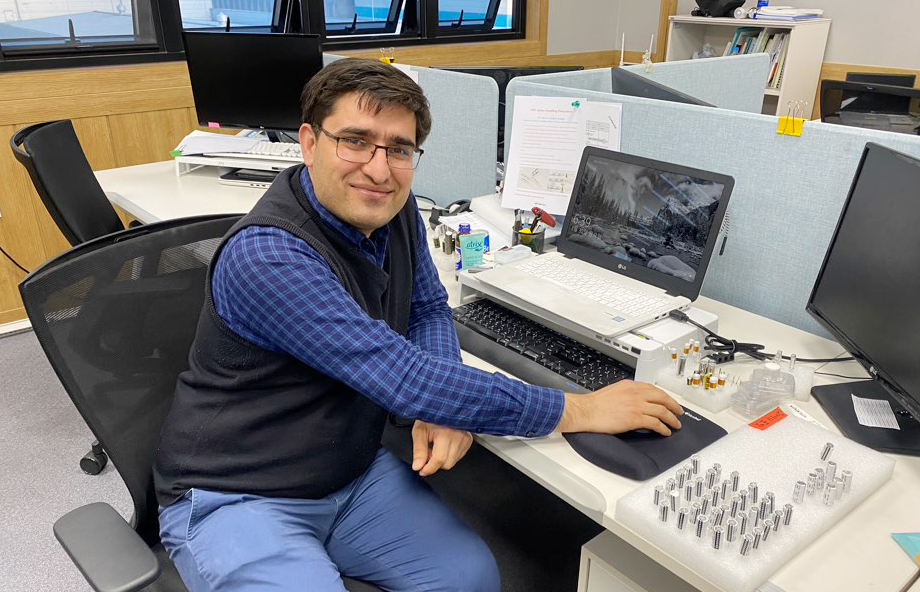 A Conversation with Alumni
"After Graduating from UST, Link U Program Helped me to connect with a Korean Company."
Alumnus: Dr. Muhammad Sohail (PhD Program, UST-Korea Institute of Energy Research (KIER) Campus, Advanced Energy and System Engineering Major, Graduated in February 2020, Currently Working at VINATech as Reseacher)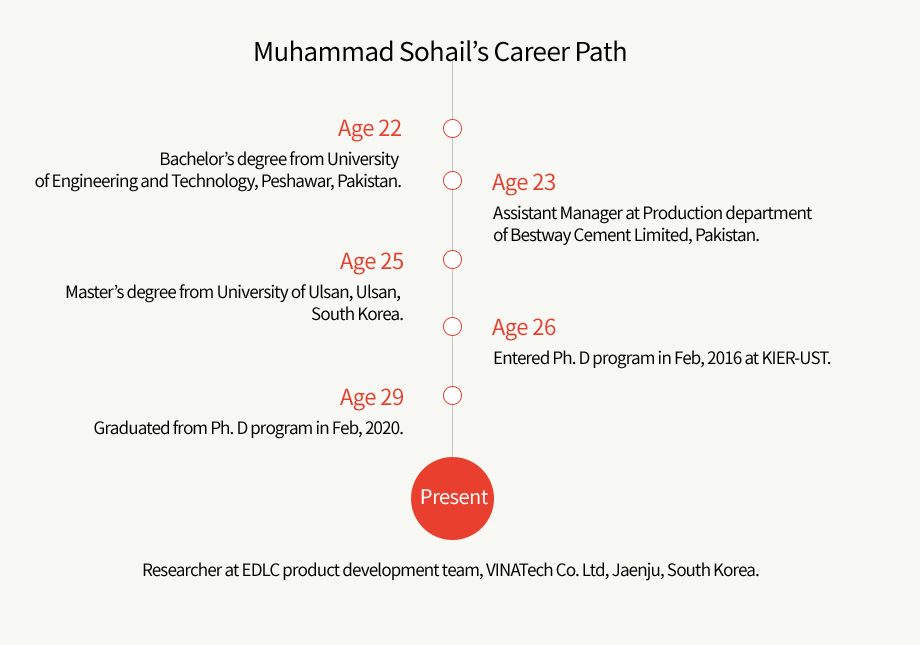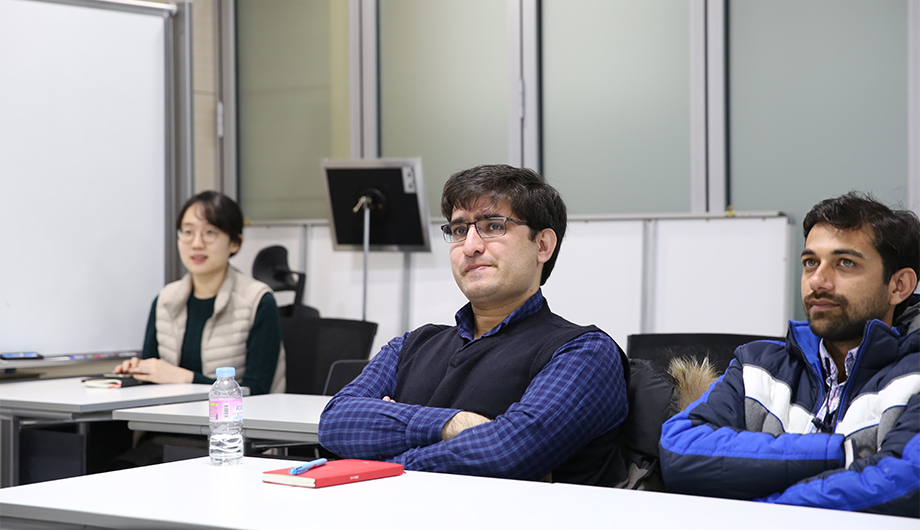 UST initiated Link U program last Fall. Its goal is to connect Korean companies attempting to enter the global market with UST international students. This new program is a win-win for both parties, the corporations seeking to expand their market overseas and UST international students who would like to work for Korean companies. We met our alumnus, Dr. Muhammad Sohail for this interview, who has participated in the program and started working with VINATech as a Ph.D. researcher in the research and development department. He graduated from UST-Korea Institute of Energy Research (KIER) Campus and just begun his career.
Time at UST, Substantially Invaluable Experience
Sohail is fully aware of the importance of research experience. With a hope to experience a quality research environment, he came to Korea and completed his master's study at University of Ulsan and his doctorate at UST-KIER Campus, while never wasting nor neglecting a single moment of his life. He knew that only the quality research experience will be the ever-lasting driving force to achieve his goals.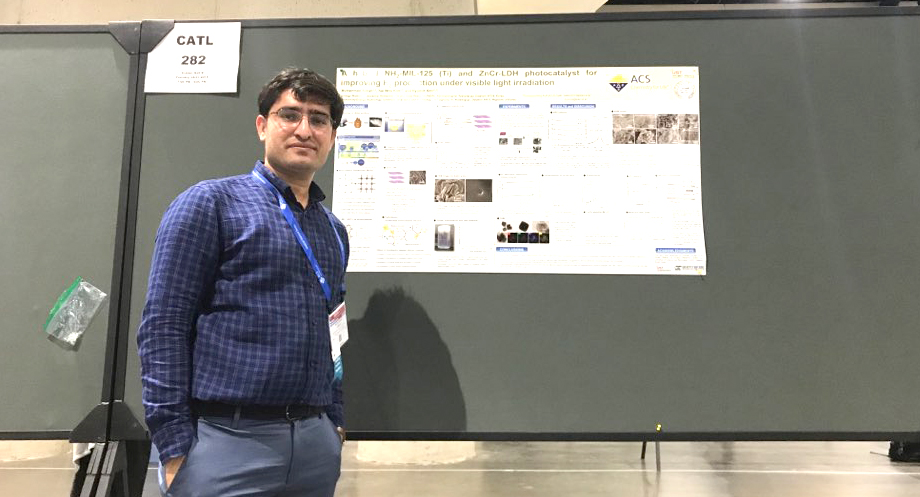 "My research interest lies in the area of novel materials for energy storage and environmental applications. We have synthesized a Ti-based metal-organic framework (Ti-MOF) that exhibits high water adsorption and photocatalytic activity for waste heat transformation system and hydrogen production, respectively. Moreover, the Mn-MOF based electrode exhibited enhanced capacitance and cyclic stability. Based on this research, my future goal is to develop efficient and eco-friendly energy devices."
His efforts led to accomplishments. During his doctorate program, Sohail published 10 SCI research articles while some of his work is under review. Moreover, he has contributed in three Korean patents. He also presented his research work in local and international conferences. His research is well recognized and received best poster awards from Nano Korea and Korean Institute of Chemical Engineering (KIChe) in 2017. Besides, he received excellent presentation award from KIChe in 2018 and Excellent Degree Thesis award in 2020 from UST.

When his time to graduate was coming close in February 2020, Sohail had to make a tough decision. He had to make a plan for where he wants to live and what he is going to do. He built his research experience while studying at a graduate school in Korea, but this didn't spare the pressure of decision he had to make. In fact, it felt heavier on his shoulders because settling down in Korea with a job at a Korean company as an international student seemed challenging. That's when he found the Link U Program.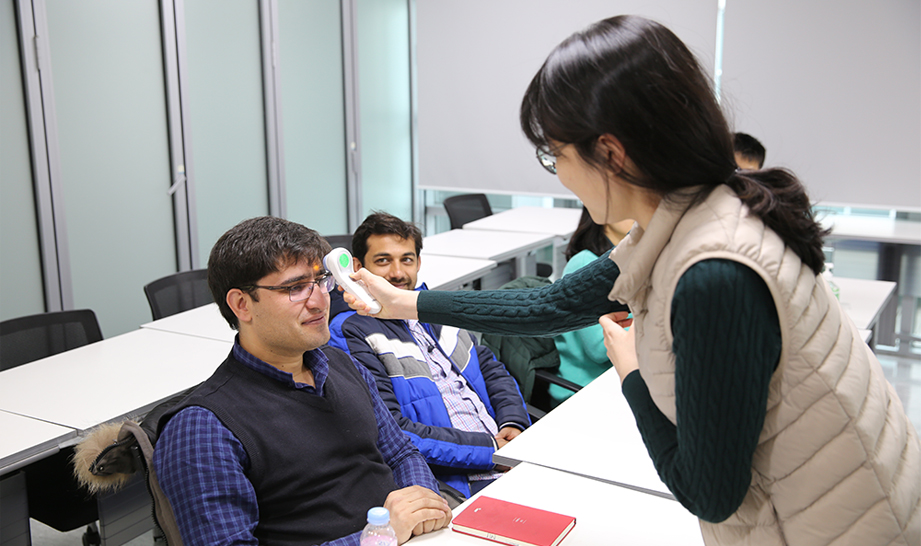 What I loved the most about UST was the fact that UST organizes and offers a variety of outstanding programs for the students. Overseas Training Support Program and Korean Language Program were all helpful, but Link-U Program was the best one. It's UST's unique program that is rarely found in other universities.
Sohail wanted to work as a researcher at a Korean company in order to gain practical research experience and make contribution in energy products development. Therefore, he was looking for related Korean companies. However, it was not an easy job from the beginning as he was not fluent in Korean. That's when he applied for Link-U Program, passed the interview and started working with the global business company, VINATech co. limited, located in Jaenju. Link U Program make arrangements with companies that would like to hire R&D employees from other countries. The selection process is smooth which starts from the document screening and ends up at the interview. So far, it has partnerships with VINATech, Lotte Central Research, Osstem Implant, Enzychem Lifesciences and three more companies, expanding to include more corporations and research institutes.

"Before I started my career at VINATech, UST also offered support for business etiquette which was very helpful."
Journey to Developing Efficient and Environmentally Friendly Energy Devices
VINATech company limited develops energy storage devices, a leading eco-friendly future business. As exports take up the 90 percent of the company's sales, their performance in the global market has a huge impact on the company's growth. To expand and explore the overseas market further and develop high efficient devices, they have been searching for someone and Sohail, who was hired through Link U Program, was the perfect fit for the position.

"Currently, I am working as a researcher in the R&D department and doing research on high-temperature supercapacitors. VINATech produces supercapacitor products for the next generation automobile, communication equipment, IoT, and industrial equipment of leading companies around the world. I'd like to adapt to a new environment in the company and grow as a researcher who can contribute to the product development."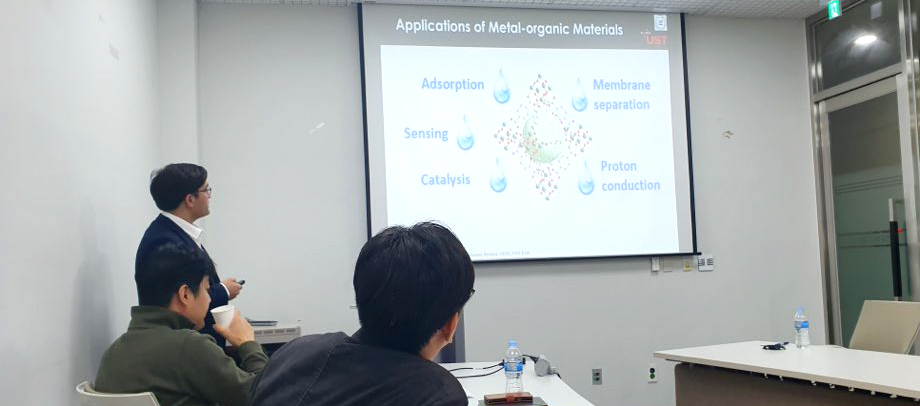 His goal is to contribute in the development of efficient and environment friendly energy devices for the betterment of society. His strong motivation and research experience will be the driving forces to achieve the goal. UST's Link U Program played a significant role in his journey. We, UST, will always be happy for Sohail who aims to achieve his goal and make the world a better place. .

At the end of the interview, Sohail recalled his time at UST once again, saying,

"I had a wonderful time at UST. UST is a very welcoming place, and from the first day, I felt at home. The well balanced courses, research based projects and advanced study methodologies at UST motivated me to apply for PhD and now I believe that it was one of my best decision. I enjoyed UST life to the fullest. In particular, recognition of my research work at different conferences and UST were the happies moments for me. I'd like to take this opportunity to send my gratitude to my research advisor, Professor Hyunuk Kim. I am very thankful for his support during my PhD study."