Home in My Heart Will Always Remain
Hits : 412
Registration Date : 2020-06-10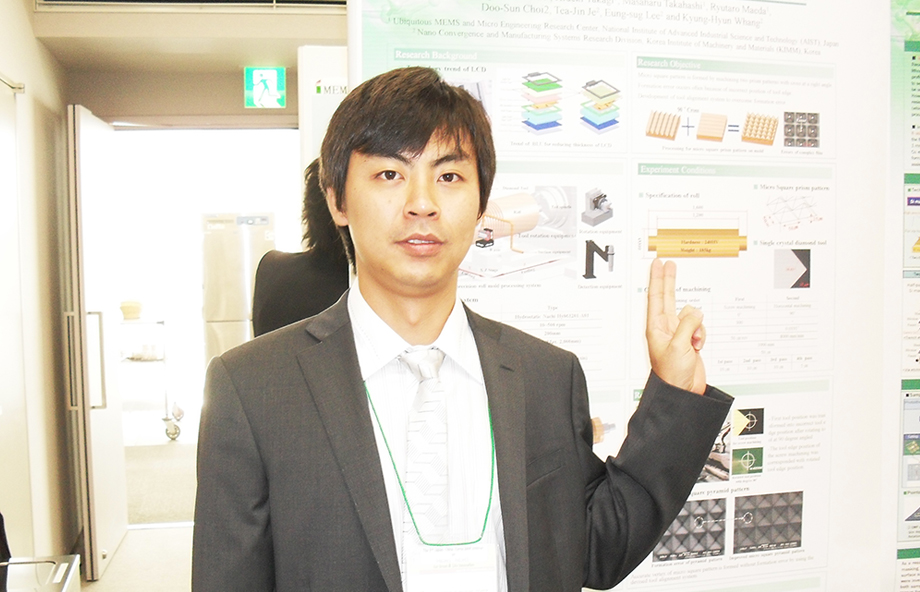 A Conversation with Alumni
Home in My Heart Will Always Remain
Alumnus Park Sang-cheon (Master's Program at UST-Korea Institute of Machinery and Materials (KIMM) Campus, Ultraprecision Machining Technology Major, Graduated in 2009, Currently a Senior Researcher at Package Development Lab, TSP Operation Department, Samsung Electronics Co., Ltd.)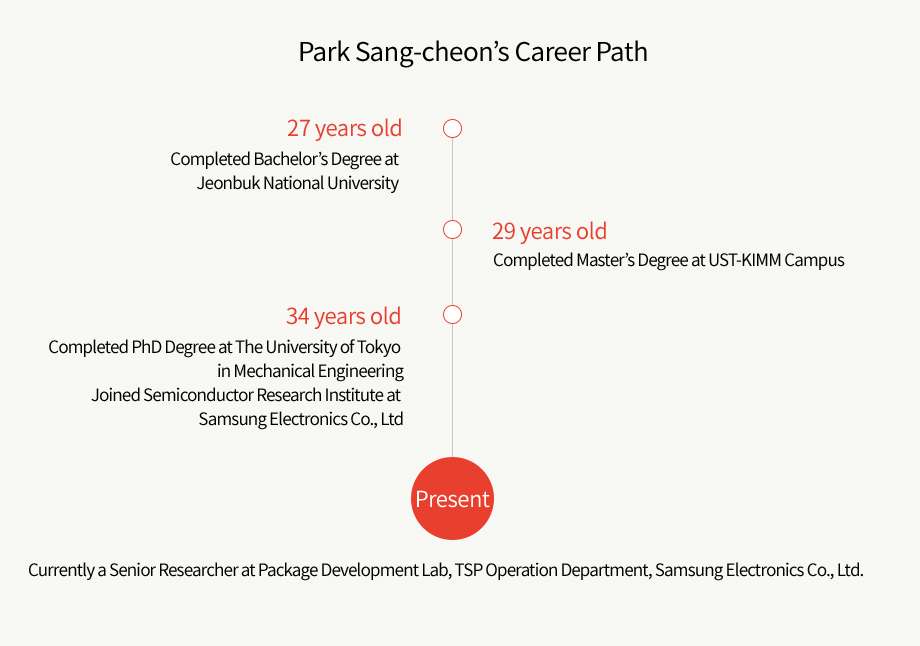 The semiconductor industry stands in the middle of the packaging paradigm. As new smart devices are introduced, the importance of semiconductor and packaging technology has been more emphasized. In the midst of this change, alumnus Park Sang-cheon is demonstrating his competence that has been honed over many years. Park has finished his master's program at UST-Korea Institute of Machinery and Materials (KIMM) Campus and received his doctorate at The University of Tokyo in Japan. He's currently working at Samsung Electronics as a senior researcher at Package Development Lab, TSP Operation Department.
Beginning of my Challenge as I Faced the World
When Park was about to graduate and wanted to start his master's, he had no hesitation to choose UST as he heard about the school that provides both the finest research environment and opportunity to participate in government projects. These two advantages he could take at UST blew away the potential headache of choosing a school. That's how Park started his research on ultra-precision machining technology at Nanoscale Processing Laboratory at UST-KIMM Campus.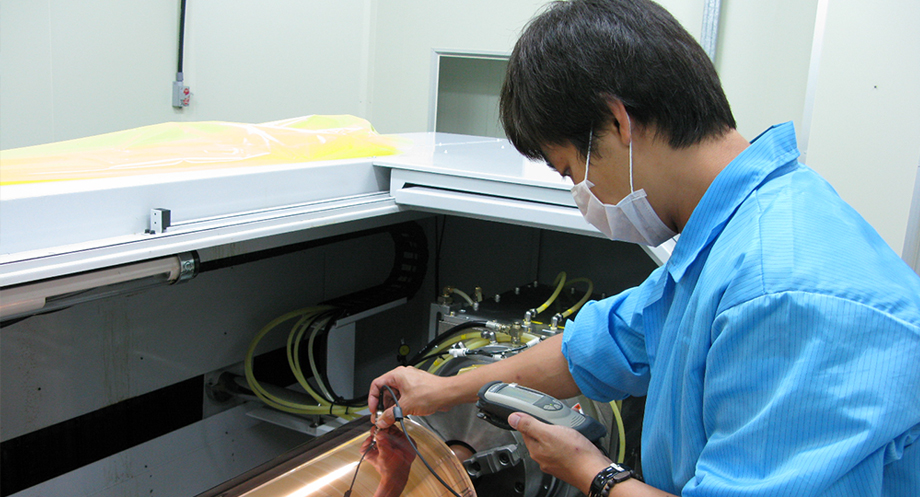 His life at the graduate school was exactly what he expected: it was like a dream to have an environment where supportive professors and doctors at the same lab gave him excellent guidance. Above all else, he was able to have access to large scale research project that a regular student researcher can't possibly experience. His main field of research was "ultra-precision machining on large surface areas." Every experiment he conducted at this time, no matter how trivial it was, was labeled as "the first" in the country or in the world. The expense spent on the experiment was quite large as was the scale of the experiment.

When I look back on that time, I realize that I was able to be part of the research projects because I was a student at UST-KIMM Campus. You can't find that scale anywhere else. The school provided that opportunity to a master's student like me. I'd like to express how much I appreciate my professors and doctors.
What UST-KIMM Campus offered―free-spirited culture at the lab, value of research assignments and diverse student support programs―encouraged Park's confidence and adventurous nature. It was true particularly when he decided to study in Japan through UST's Overseas Training Support Program.

"The most memorable experience I have with UST is when I applied for the Overseas Training Support Program. I had a chance to visit and experience one of the institutes in Japan that has a similar education system to UST. I decided to study for my doctorate program there."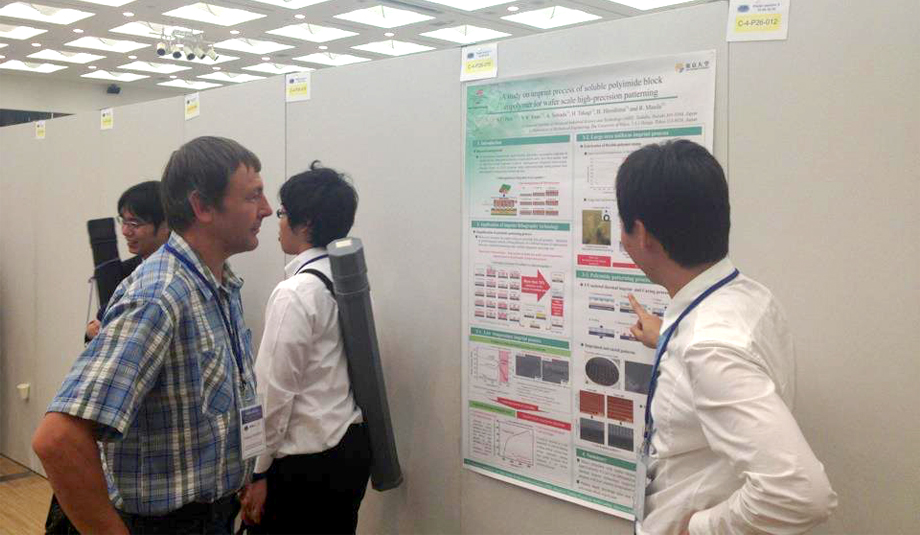 When he saw the bigger world, a new challenge in his life had begun. The Ubiquitous MEMS and Micro Engineering Center at the National Institute of Advanced Industrial Science and Technology (AIST) was the first place Park worked. Six months later, he decided to join the doctorate program in Department of Mechanical Engineering at The University of Tokyo. In this process, he had a lot of talks with doctors at AIST where he realized his degree at UST was highly valued. Because of this, he was able to work on government research projects at The University of Tokyo in collaboration with AIST. This new path he chose seemed a little reckless. He wasn't fluent in Japanese, which got him in trouble from time to time. What comforted him in this difficulty was the news from UST and his coworkers and friends at UST-KIMM Campus.

Whenever I heard from professors, doctors and friends, it always motivated and encouraged me. I was thinking to myself, 'Keep your spirit high and work harder.' And I eventually found myself already accustomed to my new life in Japan.
Park's research subject for the doctorate program was the development of electroless plating technology through surface modification. He made a decision based on the judgment that the surface engineering related to the processing and surface treatment of submicro (nano-size) structures is also an important factor. Since his research topic is applied to 3D semiconductors (stacking memory), it naturally led him to Samsung Electronics' Semiconductor Research Institute for the job.
"What and How Is the Key"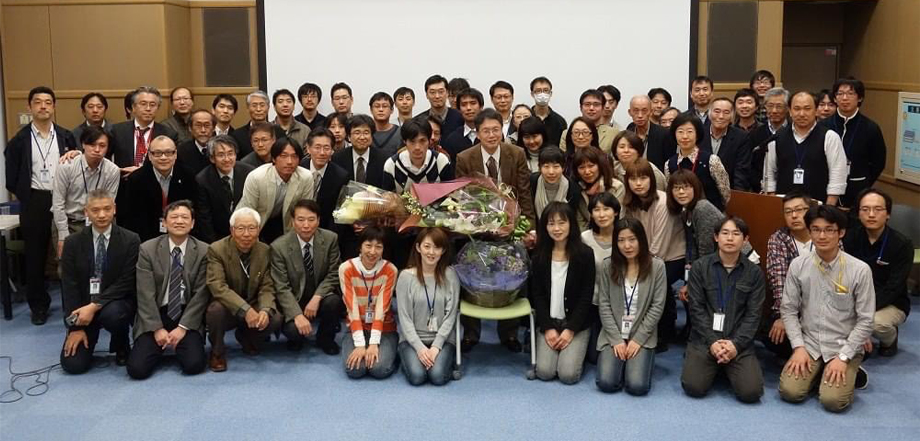 We always keep "home" in our heart. That's where we have the time we want to live again, and people we want to see again the way we remember. UST and UST-KIMM Campus is home to Park. As long as he remembers and revisits this home, his home will always remain.

It's already been more than 10 years since Park graduated from UST. When we heard him saying that he still looks for advice for his research and life from his friends at UST, we asked what his advice would be for current UST students as the last question of the interview.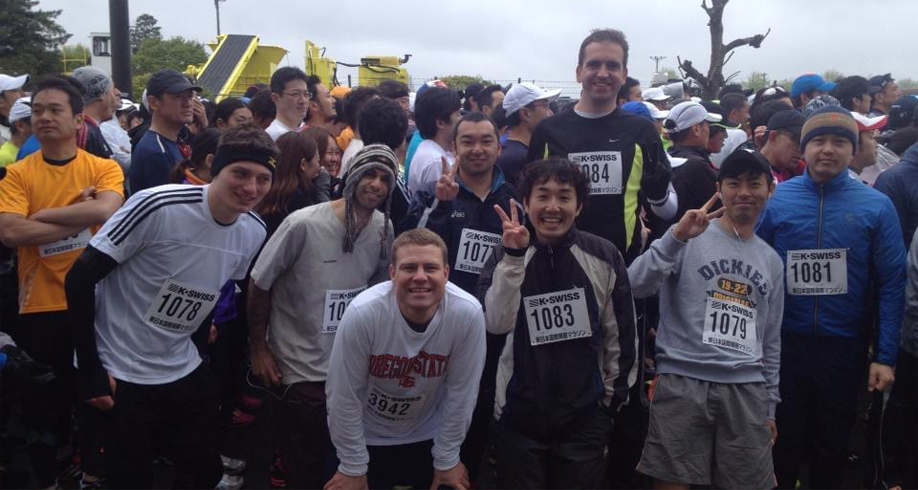 It doesn't matter where you finish your master's degree. I think everything comes down to 'what' and 'how' to do it. UST's curriculum requires working on projects from a government-funded institute but at the same time you have to study. If you are frustrated with getting a job after graduation, remember that you already have practical research experience at UST and it will be a great stepping stone for your future.