UST-KIST School Will Always Be Like Spring to Me
Hits : 428
Registration Date : 2020-06-29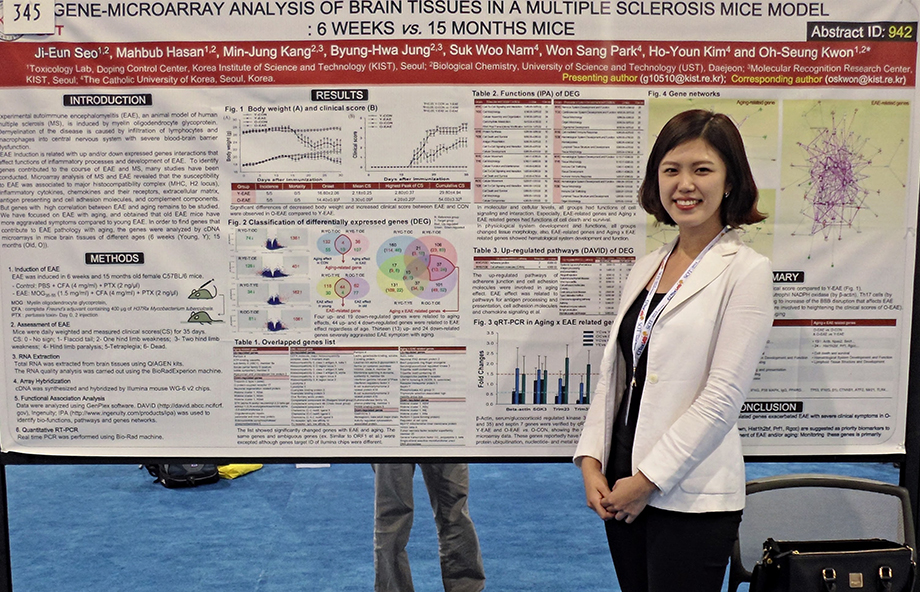 A Conversation with Alumni
UST-KIST School Will Always Be Like Spring to Me
Alumnus Seo Ji-eun (Dual Master's and PhD Program, Biochemistry Major at UST-Korea Institute of Science and Technology (KIST) School, Graduated in 2016, Currently a Postdoctoral Fellow at the United States Food and Drug Administration (FDA)-National Center for Toxicological Research (NCTR))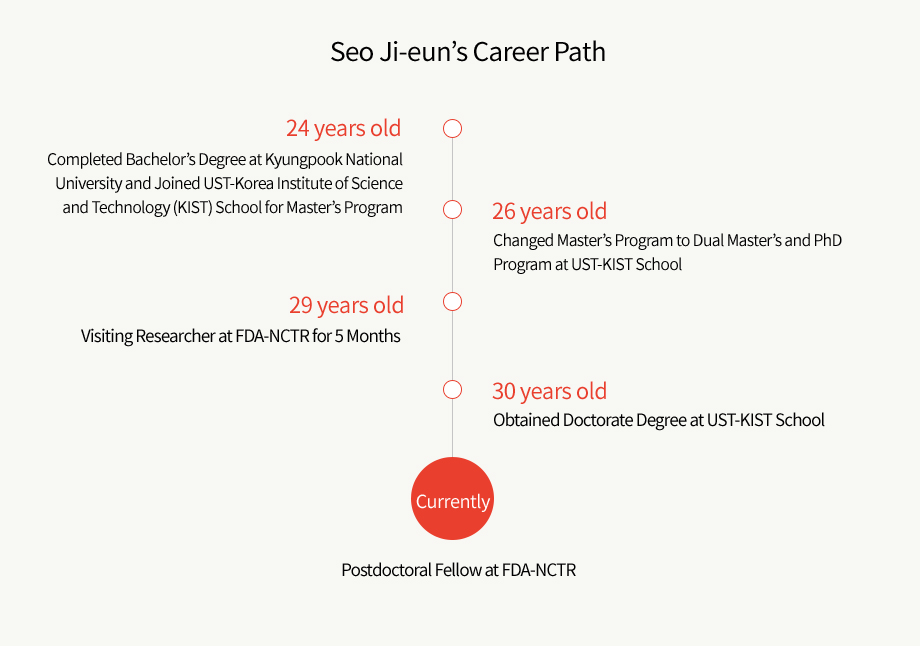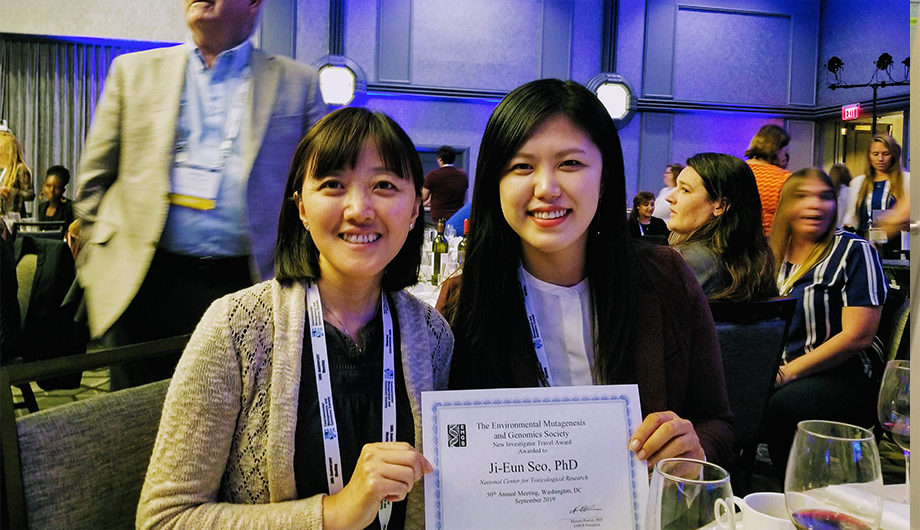 "UST-KIST School is like the spring to me. Spring is a season of growth. From the moment I started my studies at UST-KIST School to graduation, I was able to build a lot of experience and grow as a researcher. I also made precious memories with new friends from all different walks of life. I think that's why the spring always reminds me of UST-KIST School."

Summer is here now but we think of the spring visiting UST-KIST School. The campus boasts a scenic view with cherry blossoms scattered by the warm breeze. That's where Seo Ji-eun tried her best to improve herself and move forward to the future she had dreamed of. She is currently a postdoctoral researcher at FDA-NCTR in the United States, working to hone her prowess in the field of toxicology.
Don't Hesitate To Seize Opportunity When It Presents Itself
When DNA, a genetic material, is exposed to harmful changes caused by chemicals or radiation, it is transmitted to the offspring creating disorders. As different chemicals can be easily found in every corner of our life, we are responsible for finding an efficient solution so DNA doesn't experience harmful changes. Seo's main field of research is to efficiently and quickly assess hazards of a variety of chemicals that we directly use. Her work not only contributes to improving quality of life but also building the structure to minimize the repetitive testing on animals.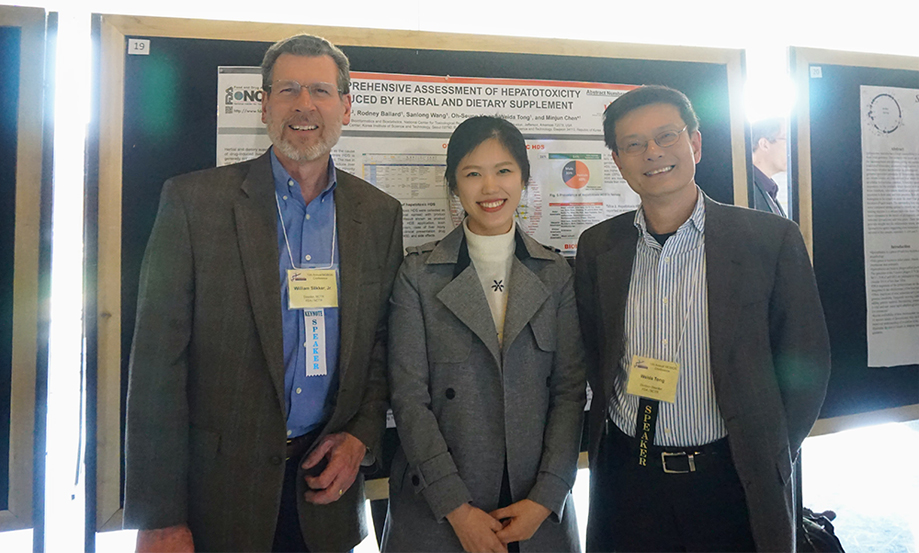 Seo is currently working at FDA-NCTR as a postdoctoral fellow. NCTR conducts research on toxicology, pharmacology and risk evaluation as well as develops toxicological test methods and evaluation technologies with state-of-the-art technology. Since it's the branch of the FDA that regulates and evaluates the toxicity of biomedicine and chemicals, it offers an exceptional infrastructure.

Seo learned about FDA-NCTR when she was studying at UST-KIST for her doctorate program. While she wanted to experience postdoctoral researcher abroad, she didn't know where to start. She told herself to do anything it takes and headed to the United States through UST's Overseas Training Support Program.

I conducted research at Division of Bioinformatics and Biostatistics of the FDA-NCTR for 5 months as a visiting researcher. I was in search of a lab where I can continue my major field of research and I found my current mentor at the Division of Genetic and Molecular Toxicology.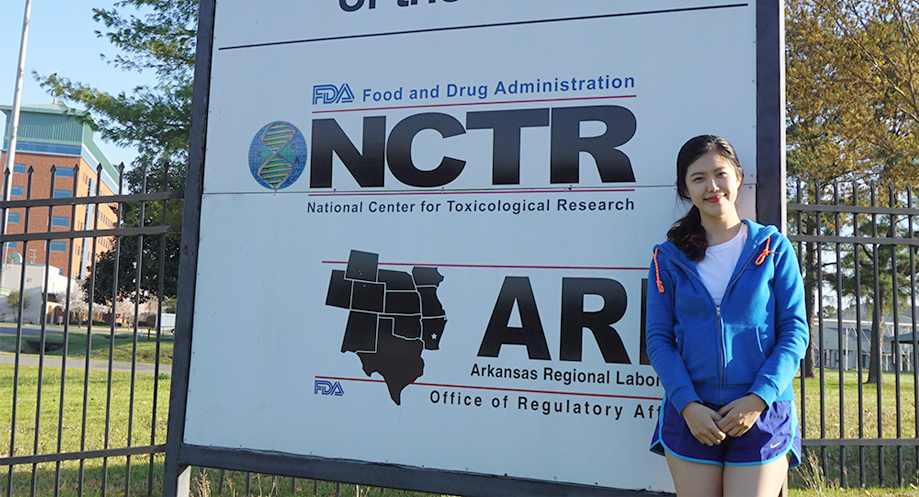 After training, Seo came back to Korea and finished her degree at UST-KIST School. Soon, however, she went back to the United States where she worked as a visiting researcher.

If it weren't for UST's Overseas Training Support Program, I wouldn't have been where I am now. I highly recommend taking advantage of the Overseas Training Support Program to students who wish to become a postdoctoral fellow in other countries. It'll be an invaluable opportunity.
The Value of Experience Creating Who I am Tomorrow
When Seo was studying at UST, she participated in various programs that the school offered. The list includes participating in Society of Toxicology in the United States from the International Academic Presentation Support Program and FDA-NCTR's vising researcher from the Overseas Training Support Program. She also claimed first prize at the 4th UST Academic Cultural Festival Idea Contest and was sent for 9 days to research institutes and museums in Europe with other winners of the UST Online Science Quiz Contest. She was also actively engaged in the student council's PR department as well as community service club called Neulsarang where she helped organize a science class for local children to enjoy science more easily.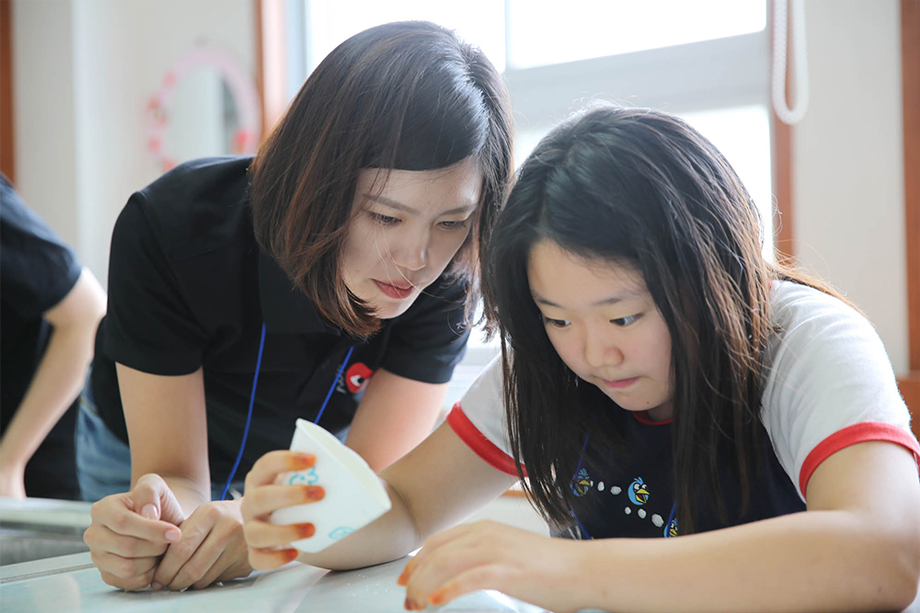 Since she understands the value of experience and how it can transform the future, she was dedicated to building experiences. She found herself growing inch by inch through her small and big events and experiences at school. That's why she encourages other UST students to get the most out of what UST offers and accumulate different kinds of experiences.

It's important to build diverse experiences by participating in different programs that UST provides its students. By the time you leave school, you will find yourself much more mature. You can't expect anything to happen when you don't try anything. So whenever you see an opportunity, just go for it! Of course it won't always be sunshine and rainbows, but I believe good things will happen if you challenge yourself and slowly prepare yourself.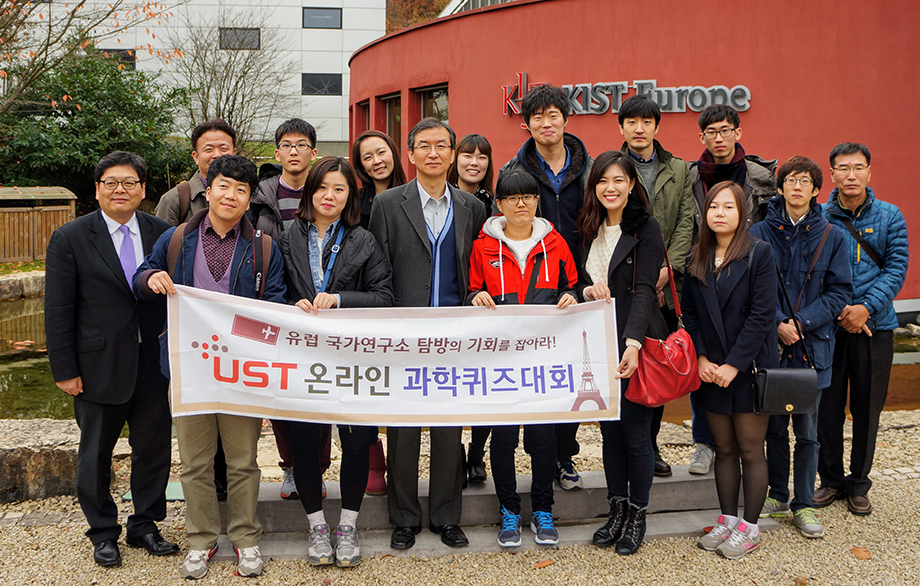 Seo is a person who knows the value of experience. She still strives to move forward to lead her research and to improve technology as a toxicology professional. She is crafting her future by building experiences at FDA-NCTR, as she had always done at UST. As we wrapped up our interview, Seo wanted to thank Professor Gwon Seung-oh, her academic advisor at the school, who gave her the chance to have all the experiences she's had. And to doctors at KIST and coworkers at the lab who relied on and encouraged each other. It's grateful that UST-KIST School can be a memory of spring to Seo's heart. We're excited to see what season she will make in the future.