Leaving No Regrets Behind, I Build "My Story"
Hits : 382
Registration Date : 2020-08-03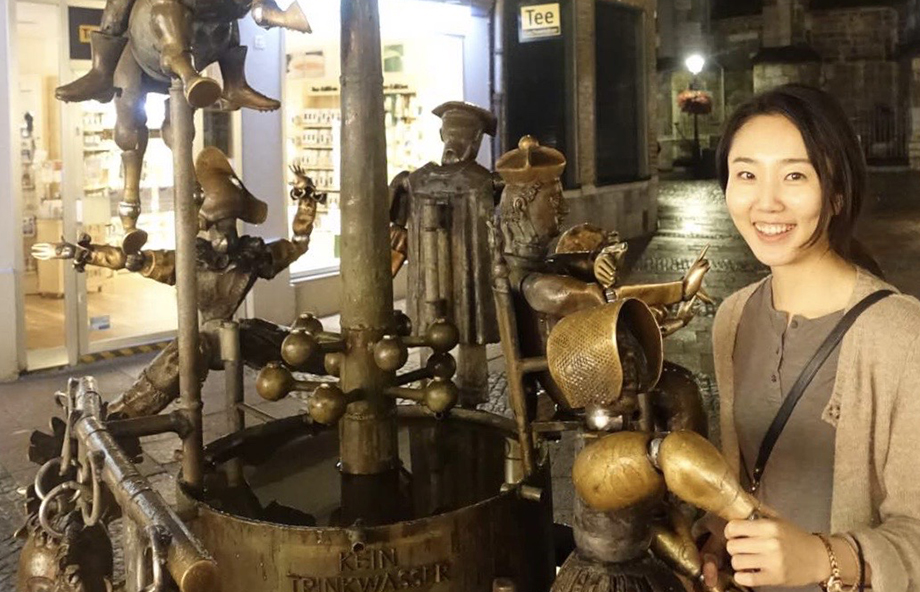 A Conversation with Alumni
Leaving No Regrets Behind, I Build "My Story"
Jang Yoon-kyung (Master's Program at UST- Korea Research Institute of Chemical Technology (KRICT) School, Medicinal Chemistry and Pharmacology Major, Graduated in 2015, Currently Working at DS Department of Samsung Electronics Co., Ltd.)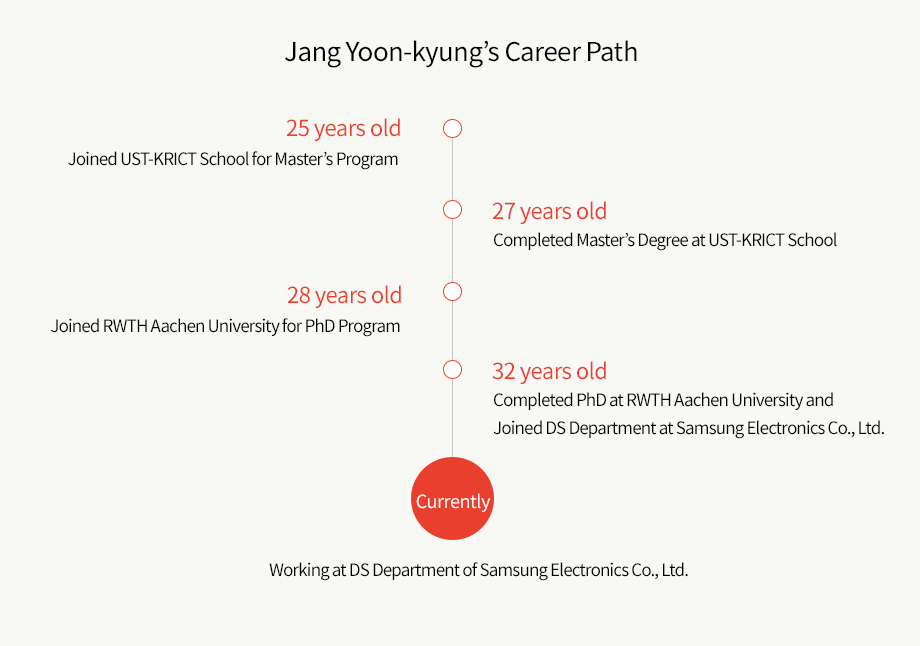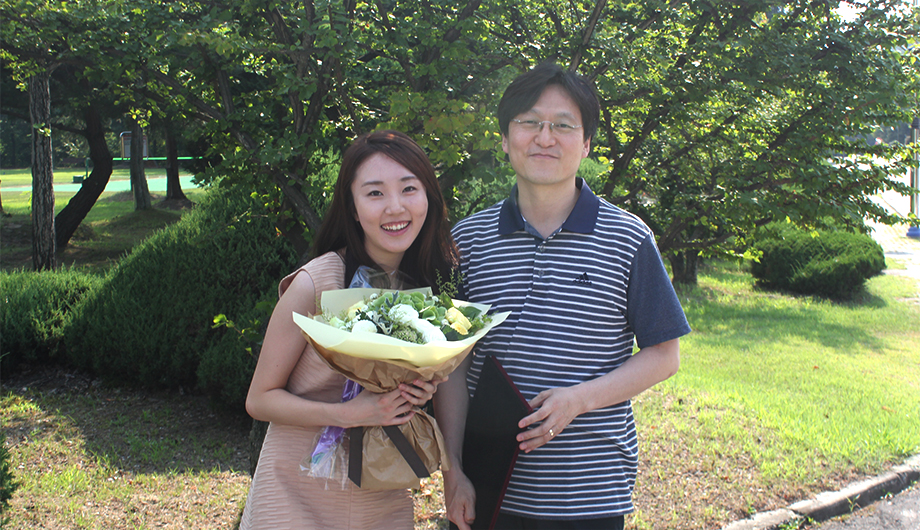 Jang majored in Medicinal Chemistry and Pharmacology during her master's program at UST-KRICT School and doctorate program at RWTH Aachen University. During her doctorate study, she also considered working in the pharmaceutical or chemical industry like other people in the same major. However, the course of her life has completely changed when she had an opportunity to interview at Samsung Electronics. The department she is currently working for produce devices used to make semiconductors. Her job is to work on the research on materials for a semiconductor production device. Transition from medicinal chemistry to the semiconductor field was unexpected, but Jang is doing her best with excitement for the new area.
Things Visible Only with Broader Perspective
When Jang was debating between the two options of either getting a job immediately or doing further study at a graduate school after college, she learned about UST. When she heard that she could accumulate research experiences at a government-funded institute during the school's degree program, she didn't hesitate to choose studying at UST. The environment that UST provides was something unique, which was hard to experience at other schools. Jang, who always sought out new experiences found it perfect for her. She was particularly fond of the fact that she could interact with other people from a variety of fields of study and countries.

Jang conducted research on the synthesis of GPR119 at UST-KRICT School in the Professor Ahn Jin-hee's research group, a treatment for diabetes targeting proteins. The research on pharmaceutical synthesis is a convergence study that combines not only organic synthesis but also various fields of study such as medicine, biology, chemistry, toxicology and big data, which means it critically requires collaboration. Jang fully utilized UST's research environment and worked hard on building her network at the school.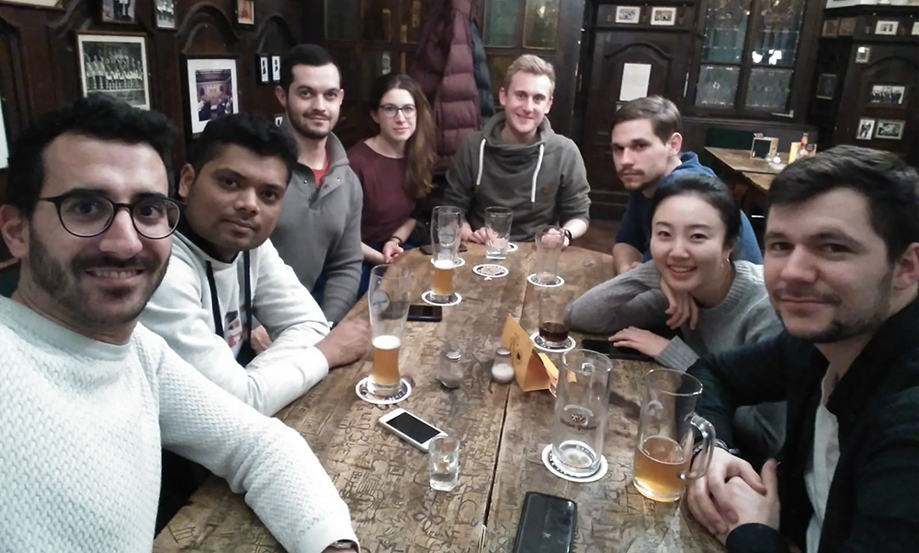 You will get the most out of UST in proportion to how hard you try. Immersing yourself into your research is important, but interacting with your coworkers or experts of other fields and having different kinds of experiences is also extremely helpful in creating new ideas. It will also be the primary contribution to leading you in the right direction.
Being able to interact with coworkers and friends from all over the world was the most impressive part to Jang. Since she was so used to her global surroundings, her perspective has grown more and expanded to the bigger world. That is when she decided to study abroad at the RWTH Aachen University in Germany.
Connections Leading My Life to a New Path

"While I was doing my master's program at UST-KRICT School, I made it a goal to go to Germany for my doctorate degree. I wanted to experience Germany's education and student welfare system. When I first started out, I had no connections to learn information about things worked. It was quite frustrating and I didn't know what to do. So I started sending my resume to labs that I liked. Most responses were negative and some places didn't even get back to me."
Despite her frustration, Jang never gave up. After trying dozens of times, she finally heard back from her current academic advisor. She also found out that there was a doctor at KRICT who finished his postdoctoral fellowship at the RWTH Aachen University in Germany. He played a significant role in helping her to get accepted by the school for her doctorate program.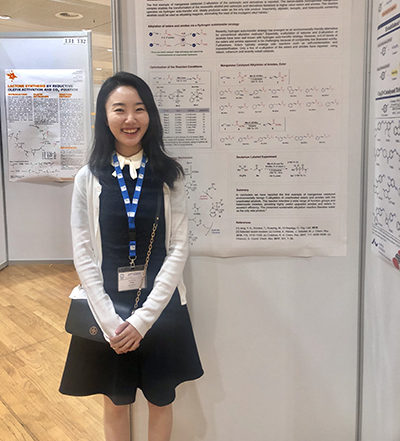 "The doctor at KRICT helped me a lot until the last minute. He introduced me to his friend at the RWTH Aachen University, which actually made my life in Germany a lot smoother. Connections I've made at UST-KRICT School are still invaluable to me. They broadened my perspective so I can dream bigger, and gave me strength to keep going with unwavering spirit."

While she was doing her doctorate program at the RWTH Aachen University, she also found great connections. Her lab had diverse research programs from different European and Asian countries. The first year flew by as she was adapting to the new environment with diverse cultures. However, as everyone in the lab respectfully treated each other with open minds and they all became close friends she's comfortable with.

"There was a German couple that got a job at the same place at the same time I was hired. They are also friends from the school I went to in Germany. They were my friends from the same graduate school, but now they are my coworkers. So we will continue our relationship and help each other."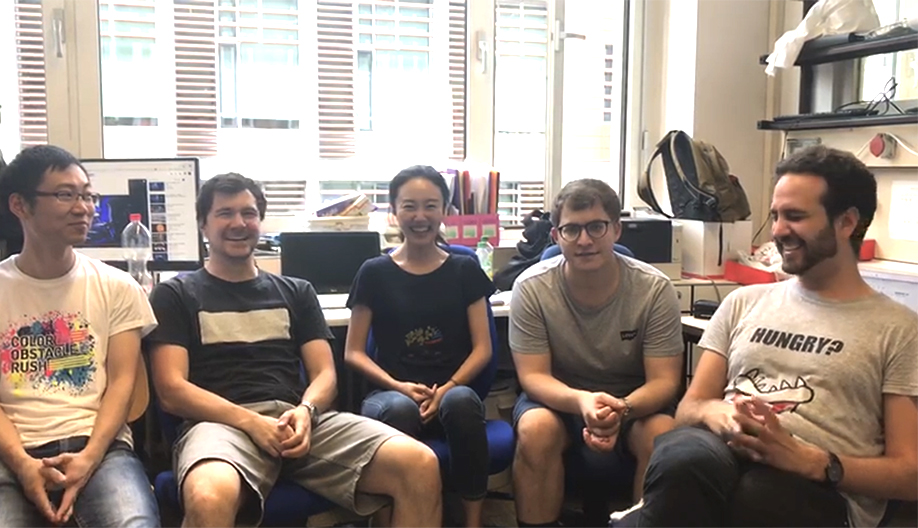 From relentless studies to obtain her degrees to where she is now, we know that it wasn't all sunshine and rainbows and that she had her share of struggles. However, her connection with others was there to help her every step of the way and she shared the joy that has doubled with them. At this phase of her life, she is cooperating with passionate engineers in the semiconductor field as a pioneer to pave the new path in the field. She would like to find a way to contribute to developing semiconductor production equipment materials and improving the process from a chemist's point of view.

"The path I have taken was unexpected, which taught me there is no 'right answer' to things. When the opportunity knocks on the door, I'd like to keep all the possibilities open. I hope other UST students to hold wider view in life. Even if some things might look irrelevant to you, the potential to utilize your knowledge and talent is always present."