Hand in Hand, Our Dream Grew Bigger
Hits : 642
Registration Date : 2020-06-10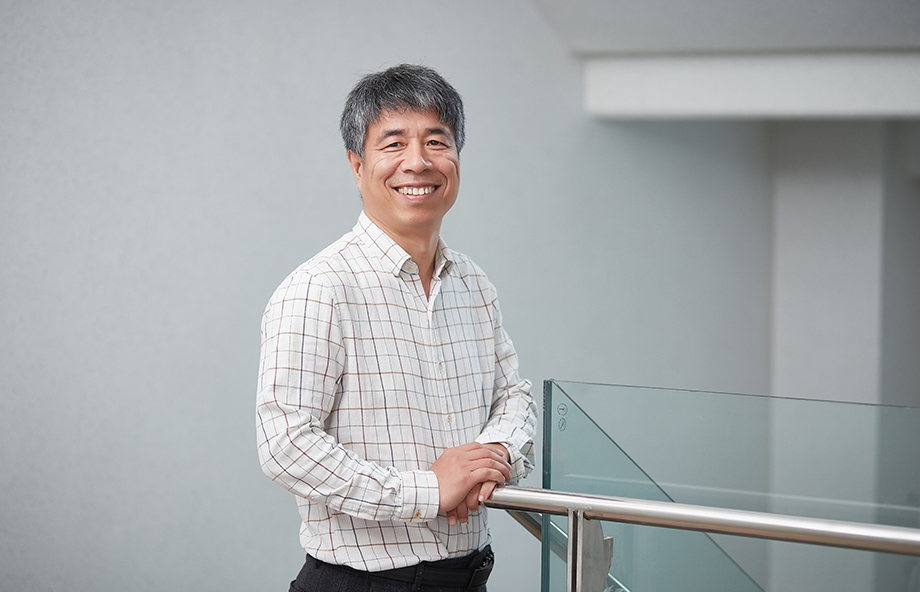 Reflections on Teaching
Hand in Hand, Our Dream Grew Bigger
Professor Lee Seung-ik (UST-Electronics and Telecommunications Research Institute (ETRI) School)
One day in March, Professor Lee Seung-ik and his three students (Muhammad Zaigham Zaheer, Lee Jin-ha and Marcella Astrid) heard some incredible news: the thesis paper they submitted at CVPR (Computer Vision Pattern Recognition) has been adopted, which is the top conference in the Computer Vision field. It was a special challenge for the team―only a professor and three students―because they promised to one another that they would achieve this goal this year. We could feel how excited and proud they were throughout the interview.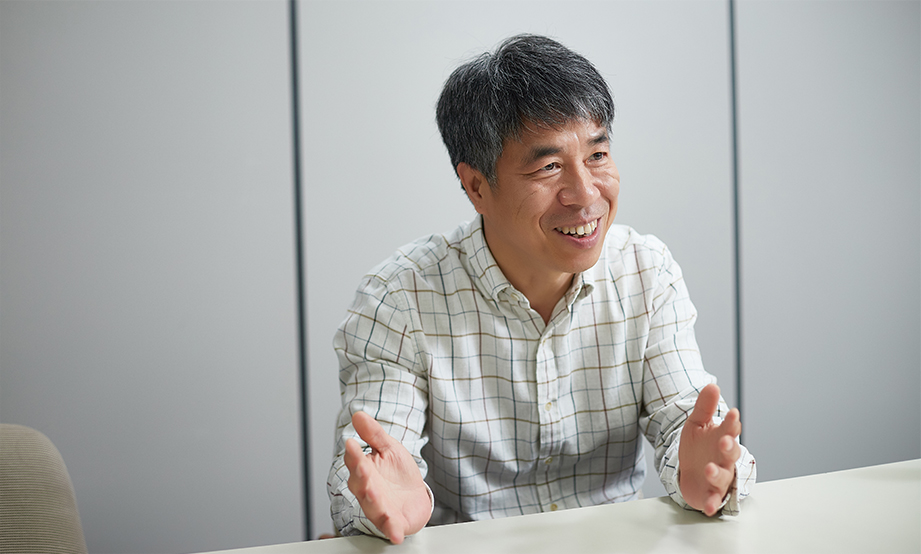 The Dream, Their Thesis Paper Adopted at CVPR Conference

Our motivation to submit our thesis paper to CVPR came from our ambition, 'Let's make our names known on the top-notch conference, especially the best of the best, CVPR conference.' Even one week before the deadline, we didn't see the research outcome that we wanted so were very frustrated. But seeing the positive outcome in the end, I couldn't be happier. We were excited because it was like an honor to our family. Our achievement reminded me that we grow as much as we dream.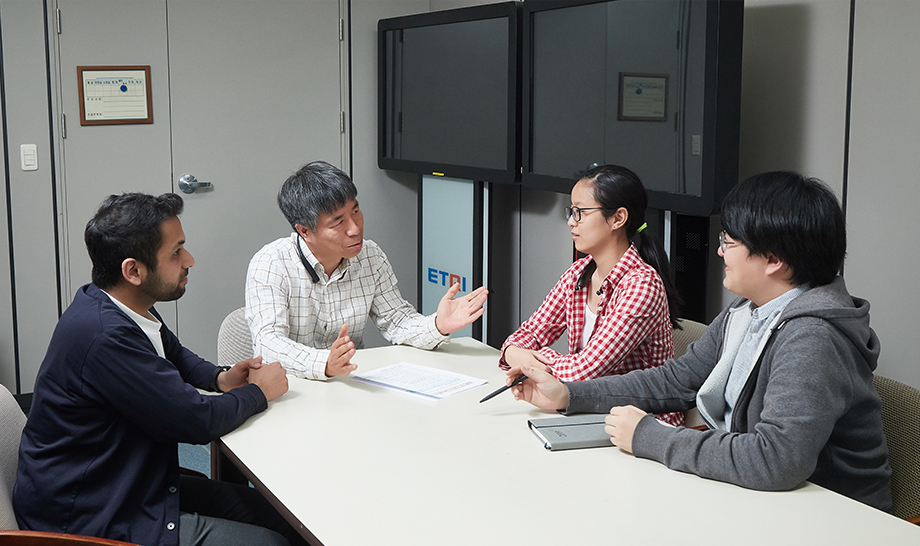 Professor Lee's main field of study is to detect abnormalities in Computer Vision. Computer Vision is a branch of Artificial Intelligence where a computer carries out visual recognition. The core element of this technology is to extract and analyze information from an image or video. Professor Lee's job here is to devise the way to quickly and accurately judge if information is a normal situation or an abnormal one. However, there are a lot of issues to solve in this process.

For example, it's quite challenging to build a data set for the situation. The best way to accurately analyze information is through something called "supervised learning." In this process, a person labels every single situation, whether it's normal or abnormal, and has a computer learn this by accumulating data. In the current deep learning era, we need a massive amount of data, so it's impossible for people to go through every single piece of information available individually. Another challenge lies in the tricky situation where we can't exactly define what's normal or abnormal. These were the issues that Professor Lee and his team where trying to tackle in their thesis paper.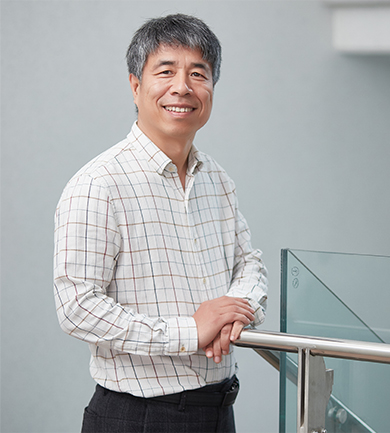 "Our fundamental idea in the research was to effectively create data about the abnormal situation. While only equipped with conventional deep learning data on the normal situation, it would make it difficult to discern and create a clear border between what is normal and what is abnormal. This is where we stepped in: we tried to bring this boundary to the right place by automatically producing abnormal situation data. In practicality, abnormal situation data is rare and difficult to build. So we had to find a way to maximize the capacity with only normal situation data. Essentially, we had the computer mimic and learn the abnormal situation from the normal situation data."

It's expected that this research will play a significant role in the field of traffic, crime prevention, surveillance and others for reinforcing security systems that use security cameras. The research has been conducted for fixed security cameras so far but they are planning to develop the technology for the mobile cameras, as well.
Our Future and Our Environment Made with Our Will
Professor Lee started teaching at UST in 2005 one year after the school's opening. Thankfully one student contacted him that he wanted to be his student, which led the professor to his educator's path. However, the teaching job didn't spark much joy in him, probably because he didn't take the initiative to be there first. That's why he ultimately paused his teaching job for a little while. However, a dramatic change happened to him 6 years ago.

Working as a researcher wasn't satisfying enough to me. I knew I had a lot of knowledge and I'm good at teaching others. So I was thinking deeply about the best way to take advantage of this opportunity. And I found my answer in working at UST.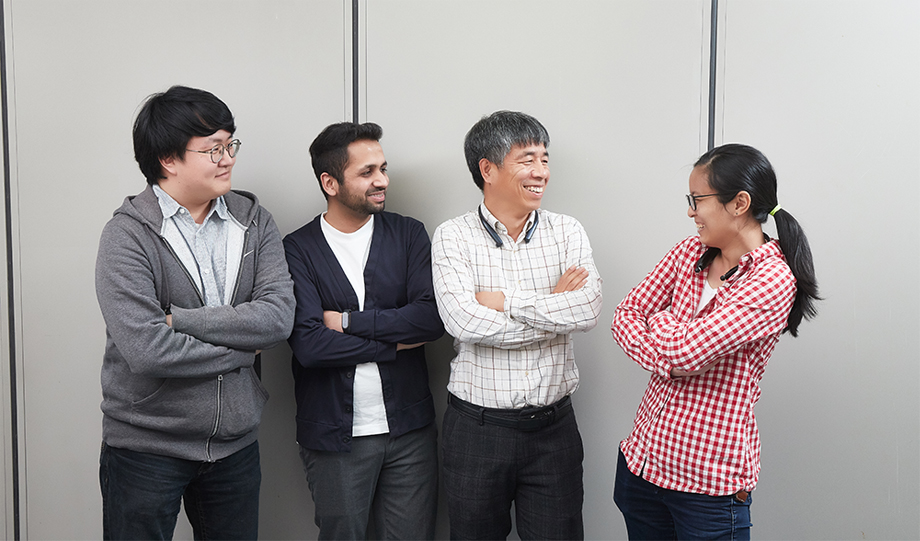 Professor Lee went back to his teaching job, but this time at UST, 6 years ago. He has been pouring all of his passion and energy unlike the first time he started. He wanted to not only deliver knowledge to students but also build motivation for the students to lead themselves to their goal. Submitting the thesis paper at the top conference also started from this vision, because he understands that students have to grow first with big ambitions and goals to walk on their own path with confidence.

"UST sets up the environment where teachers and students take different things from the school depending on their attitude. Especially when students refuse challenges and just choose to only take easy way, they will hardly grow. We are competing with top-tier students all over the world. I want all students to remember that living as a scientist means competing with the most competent researchers around the world."
"I Want To Be Working with My Students Even After My Retirement"
We gave him the question that we always ask in every interview: "What's your goal and plan for the future?" We expected the answer to be a researcher and educator but the professor surprised us. He said he wants to still work with his students even after his retirement.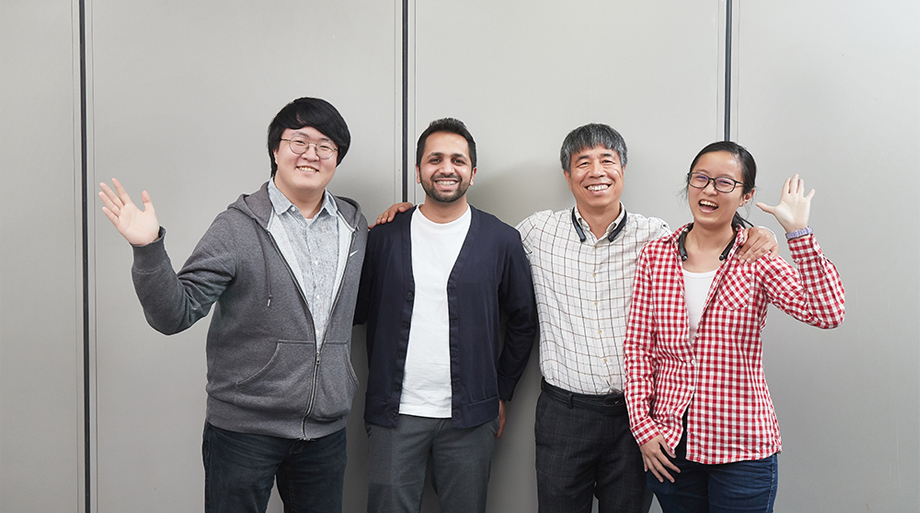 "I have a lot of international students that I teach. I wish to collaborate with them, whether it's teaching or researching, when they go back to their home country and find their position there."

Professor Lee has been thinking about the connection with his students even in the far future, which tells us how much he loves his life as a teacher. We're proud of Professor Lee and three students in his team who made a great accomplishment. Good luck on the CVPR conference coming this June! We hope the achievement motivates you for another challenge.