Finding Meaning in Work and Creating Value in Life, I Want To Share with Students
Hits : 482
Registration Date : 2020-08-03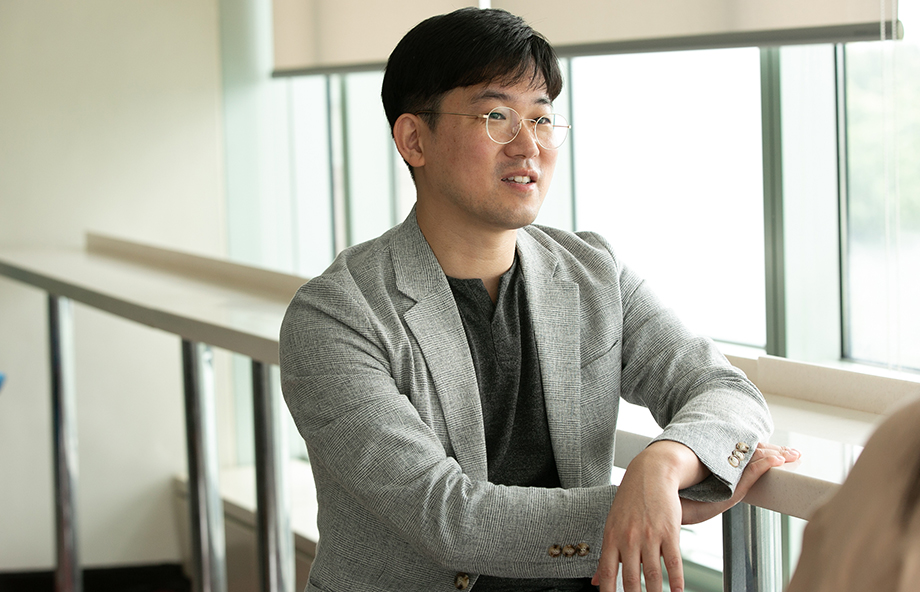 Reflections on Teaching
Finding Meaning in Work and Creating Value in Life, I Want To Share with Students
Professor Bang Jun-seong (UST-Electronics and Telecommunications Research Institute (ETRI) School, Computer Software Major)
Professor Bang Jun-seong at UST-ETRI School is quite versatile. From science engineer at ETRI, professor at UST, science communicator and science journalist to story advisor, he has many roles and responsibilities. It's almost unbelievable that one person can do so much. But he dedicates every second of his time to do his best at his jobs. It's an exciting job but at the same time, it's the job that needs to be done by someone. In the recent 33rd Information Cultural Month, he was awarded with Minister prize of the Ministry of Science and ICT in recognition of his contribution to solving social issues using ICT technology as well as devoting himself to promoting science and science culture.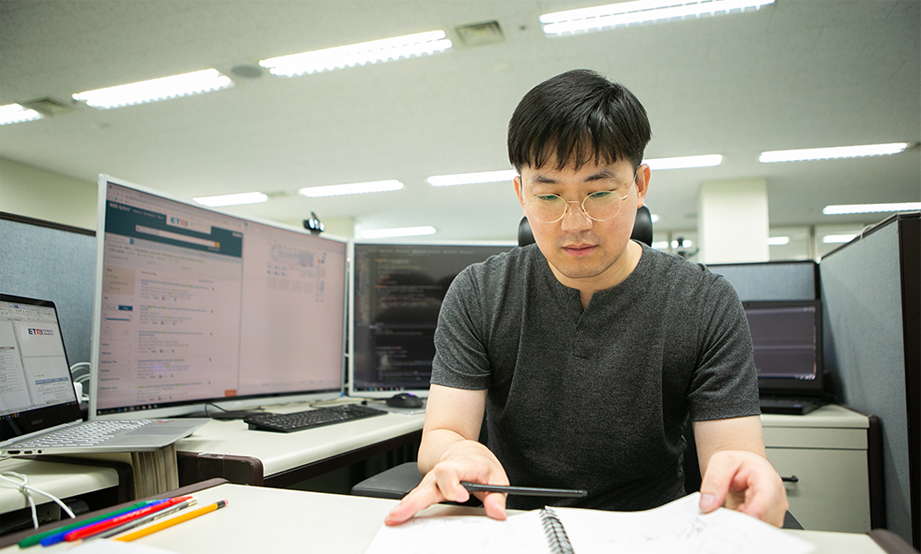 A Scientist Who Wants To Share More with People
It was 2017 when Professor Bang gave public appearances other than his main job in science and technology research. His writing was featured on Bang Jun-seong's Tea Time program on the online science industry media platform Hello DD. In April of the same year, he was invited to the 3rd Government-Funded Institute's Science and Technology Festival as a young scientist panel and discussed an issue on "research culture innovation." Since then, in hope for sharing his experiences and ideas with more people, he has been actively engaged in public media appearances such as Future Planning 2030-Education of the Fourth Industrial Revolution featured on KBS1 on June 4, 2017 and Science Talk featured on KTV from 2018 to 2020, at the same time writing as a columnist as well as giving lectures and seminars particularly for students.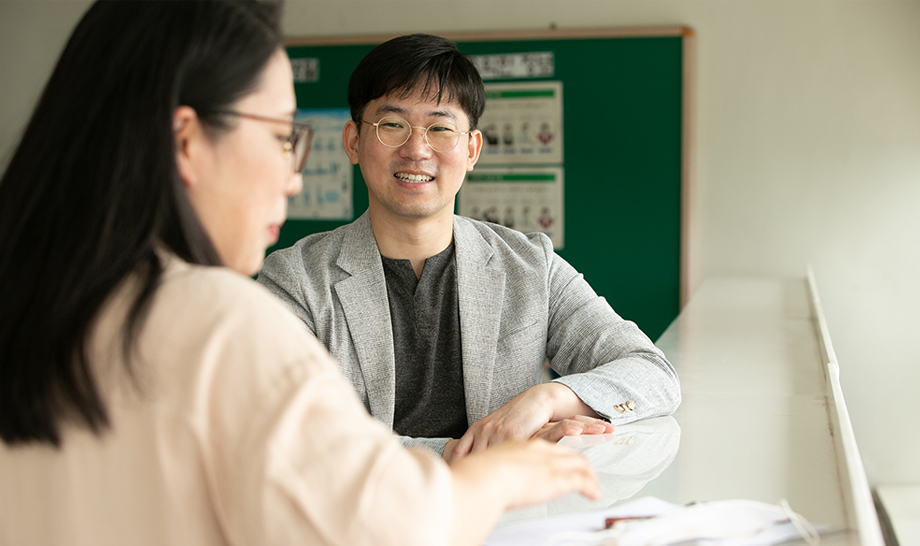 However, his main job is research development in science and technology, so he needed some time to think about his activities that he is now enjoying in advance. In 2017, after he was being recorded in front of a camera, discussing research culture innovations with other senior researchers at the government-funded institute, he had several sleepless nights. It was his 5th year as a senior researcher, which could make the topic of the discussion overwhelming. However, this first intimidating yet exciting experience expanded his career to a wider range.

Most scientific technicians help us live a better life today than yesterday. They spend most of their given time working on their research and dedicate their lives to it. But if there is any distance between scientists and the public, people have no idea what they do. So I think we, scientists, need time to share our thoughts with people. Though it might feel time-consuming or intimidating, I believe communicating with the public will eventually help protect scientists' rights and interests.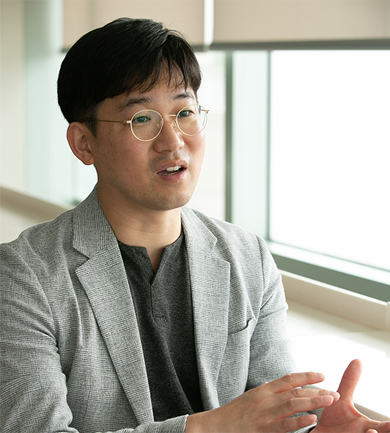 Since he became a professor at UST in 2016, Professor Bang has been teaching subjects such as Advanced Digital Image Processing and Machine Learning. Starting this year, he opened a new lecture called Science Communication. His goal is to share experience and knowledge that he learned through his dynamic public activities with UST students.

"I'd like to teach my students a technique to articulate their ideas in speech and writing. I had to limit the number of students so I can edit their writing. I was astonished to find out it only took 10 minutes to fill to max capacity. The semester went fantastic. I enjoyed the class where I was able to have a lot of talks with my students. I miss them already."
Crucial Assignment: Developing a Chatbot Infused with Voice Recognition
Professor Bang's recent research topic is a voice-enabled chatbot. His mission is to have a chatbot infused with voice recognition take some of a massive number of calls at the National Police Agency.

"National Police Agency's Civil Complaint Call Service Center―phone number 182―has 200 employees. They work five to six shifts taking calls across the country. Including malicious calls, every staff member takes more than 80 calls a day. However, most questions are simple. People ask about a fine for a traffic violation or when they can reissue their driver's license. I can't even imagine how tired they would be taking calls like this day and night. So I'd like to develop a system where staff will only take care of the complicated issues that require counseling while having a chatbot answer the simple questions. This new system will not only reduce the workload of the staff at the call center but let public instantly connect to staff without being on hold 24/7."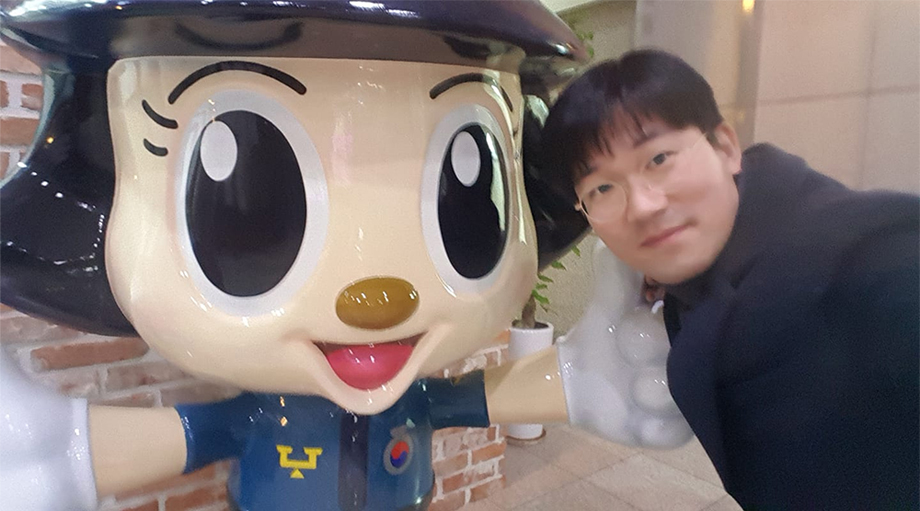 Professor Bang's role is to bring original technology developed during research to a commercial level and provide a real service for people.

I started this project this year and plan to actually implement it in National Police Agency's internal system. I want to fix the potential problems and set up a more complete technology. Based on this work, the system will be more advanced and stable to use. In the third year, I'd like to use a support call myself with a chatbot. I think about people who will benefit from this technology, which motivates me to pour my passion into this assignment.
Graduate School Is Where You Learn How To Think, Beyond Simply Gaining Knowledge
"I always tell my students who study at a graduate school, 'Graduate school is not simply a place to teach you knowledge, but more importantly a place to learn how to critically think.' You should keep asking a question to what you do to find meaning and create value in your work. I like to share a question of why we should do our profession and how we can make it improve us to help my students to find meaningful work and gain more by doing so."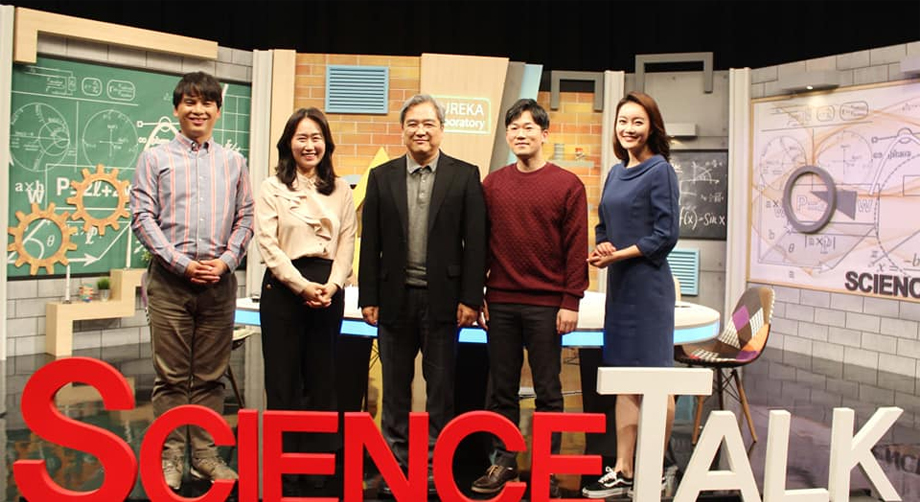 Professor Bang hopes his students will learn to think critically, which will be the base for a better quality of life. He currently has one student that he advises. We hope that his genuine wish as an educator for his students can reach his current and future students' heart.