A Scientist's First Book
Hits : 331
Registration Date : 2020-10-05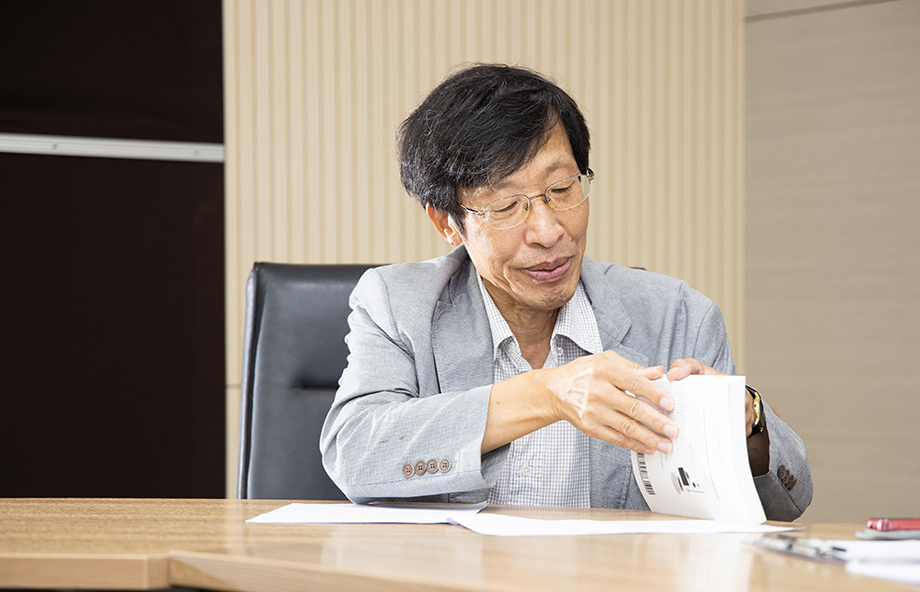 Season of Reading
A Scientist's First Book
Science Makes It Delicious -Food Science Crafted by Time and Temperature
Park Yong-Gi (Former Academic Dean at UST Headquarter)
Talking about science stories in a way that anyone would easily understand is a tough, yet essential job. One scientist's job includes letting people know what research scientists do, how their work can benefit the world and how science makes our lives more fun. Park Yong-Gi, the former academic dean of UST, dedicated 30 years of his life to research at Korea Research Institute of Standards and Science (KRISS) and always showed passion for promoting science culture to the public even during his busiest times. He focused especially on writing about science. This has allowed Park to walk on the path of a science columnist as well as publishing his first book. Today, we'd like to introduce his book, Science Makes It Delicious.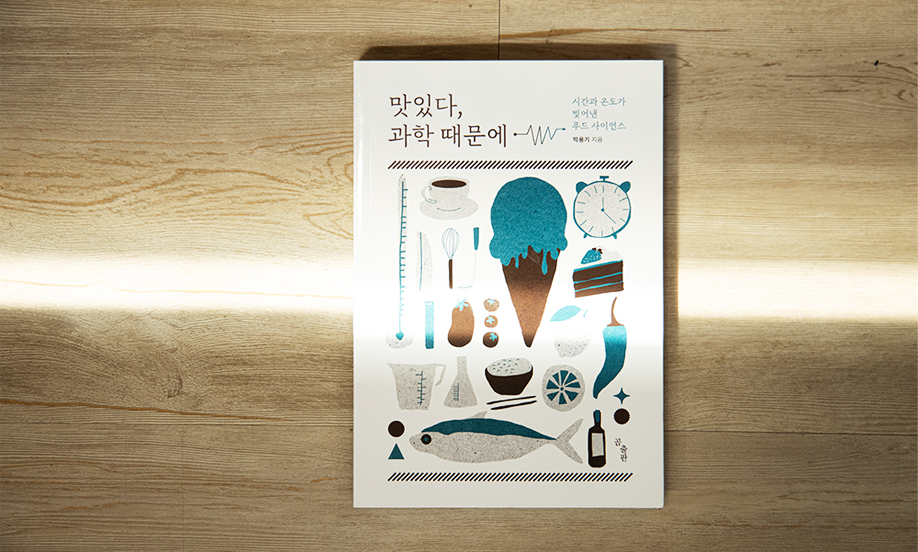 Meeting the World of the Palate through Science
To a lot of people, the pleasure of eating is often irreplaceable. Not only can we experience different tastes through all five senses but memory attached to food is ingrained in us as "happiness for myself." However, we're not quite interested in what makes the taste of food so good. The author always thought science is like air, ever present in our life, therefore people live with it but find it difficult to understand. So he wanted to introduce the world to interesting science stories through something people are most familiar with, flavor and food.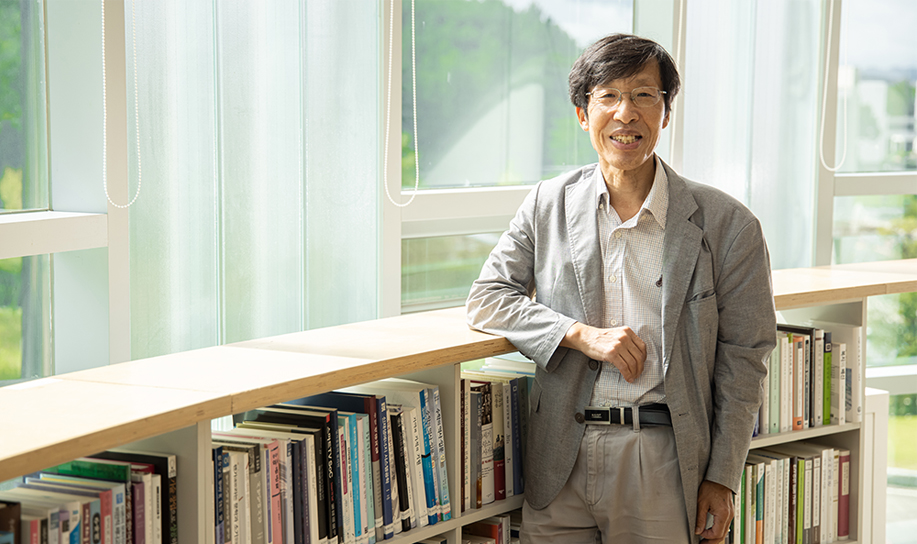 The book is overflowing with flavors and foods we often encounter: "Science of Cake: Indulging in Soft Sweetness," "Science of a Cup of Coffee: When You Are Craving for Bitter Taste," "Salted Grilled Mackerel: Science of 1 Gram of Salt," "Time-Crafted Flavor: Mom's Sikhye Sweet Rice Drink," "Transformation of Fruits: Flavor Explained in Colors," "Enticing Smell of Roasted Sweet Potatoes in Winter," etc. Even skimming through the content won't intimidate you. On top of that, the book clearly and scientifically explains phenomena that you experience in the kitchen such as "Boiling Water, Basics of Cooking," "Magic of Flavor that Heat and Temperature Creates," and "Bring Hot Food Immediately to the Fridge."

"I started the story with my favorite foods like cake, ice cream, coffee, wine and salted mackerel. I explained sweet, salty, sour and bitter taste. I tell the readers how we experience these flavors followed with science stories related to them. This way, I try to let people realize that science is not something difficult but something that is practically helpful in our lives."
Pick: Take a Peek at the Book

[Favorite Phrases of Book by Author]
"My wish is to see the world become more convenient, livable and delicious with science."
Science Makes It Delicious
, p.231
"For an author, every sentence is precious but if I have to pick one, it should be the last sentence of the epilogue. It tells you the purpose of my writing. Science Makes It Delicious is for people who are not close to science. I wanted them to feel a little closer to science while reading this book on something they are familiar with, like flavors. This book embodies my wish to make the world a better place, more fun and delicious with science."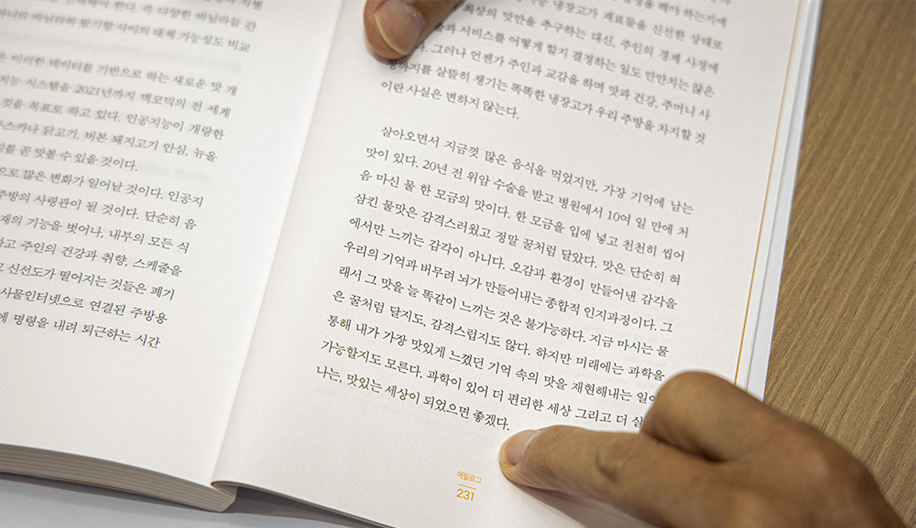 [Favorite Phrases of Book by UST Story]
"One second was first defined as the length of the Earth's rotation period divided into 86,400 equal parts, but now it is measured based on the frequency of electromagnetic waves emitted by microscopic energy changes of cesium atoms. When it comes to making food, time can be a magical tool to create a deep flavor or it can become a memory that has another effect on the taste."
Science Makes It Delicious
, p.125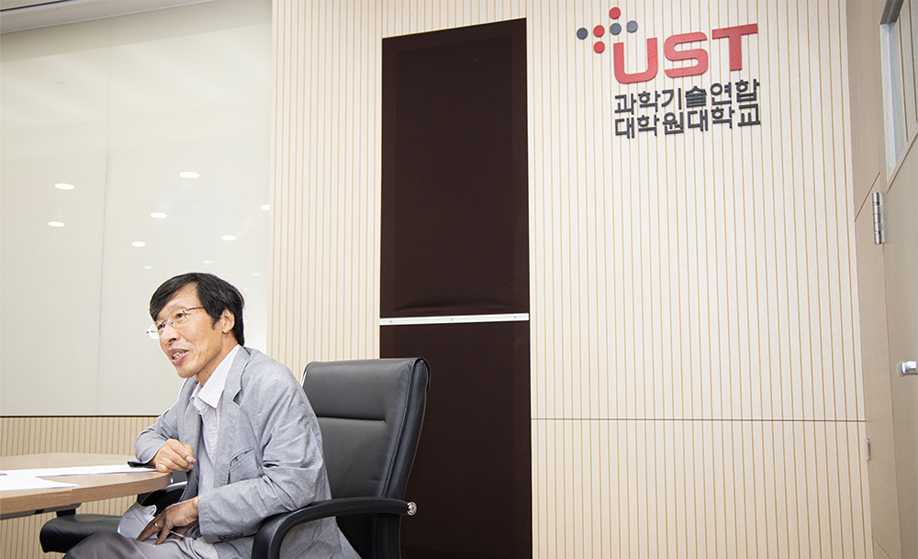 New Life as Science Columnist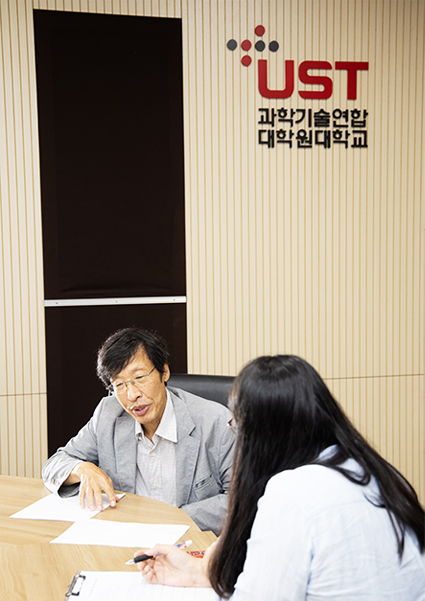 Park's life as a science columnist begun in 2006 as he started writing for his Park Yong-Gi's Standards Story series. Since then, he has been writing columns and giving lectures, actively promoting science culture. He is also an amateur photographer and holds exhibitions and lectures as well as posts columns in the field of photography.

"I want to continue writing if I have chance again. In the midst of pandemic, lectures are difficult so I think writing is a great way to communicate. Also, I have been working as an amateur photographer for a long time. I am posting photos and articles on Facebook every day. I am working hard in the hope that it would be healing for people."

The book was published on Aug 5th this year. So only two months have passed since then. But it's already seeing a great reaction from readers. When you relax on the weekend, why don't you open his book, Science Makes It Delicious? In this book, you will not only see the story of science in our lives but also feel the scientist's genuine wish to tell you scientific stories in the easiest and clearest way."