UST Students' Daddy Long Legs, "It's Alright, I'm Here to Help, Everything Will Be Fine."
Hits : 720
Registration Date : 2020-01-31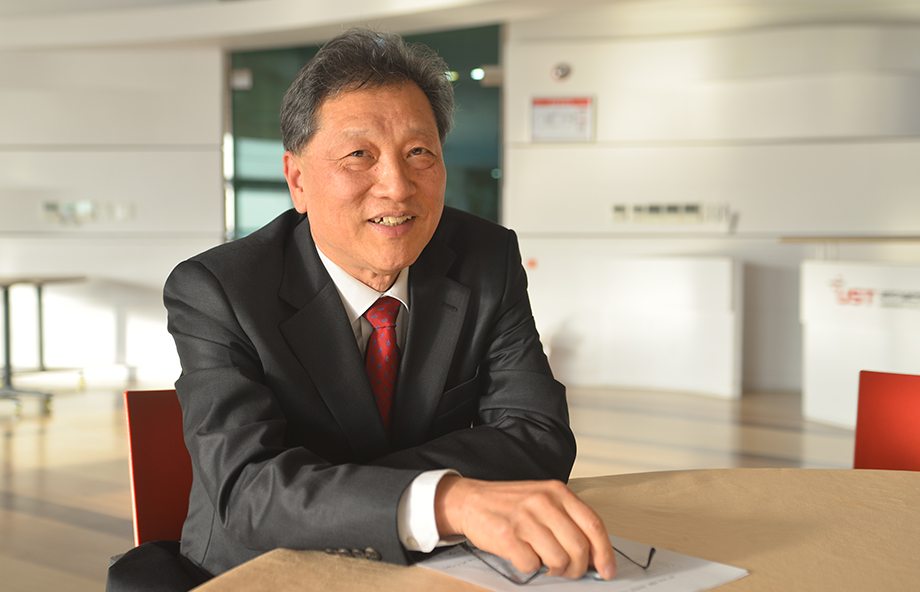 Reflections on Teaching
UST Students' Daddy Long Legs,
"It's Alright, I'm Here to Help, Everything Will Be Fine."
Professor Sim Sang-gyu (UST Headquarter)
The first day of school, we're full of dreams and expectations. We feel the endless supply of energy, it feels like everything will go the way we want. However, it's not uncommon to see this positive energy vanish over time as we face cold and ruthless reality. Conflicts with others damage self-esteem, having a hard time adapting to a new life, we all have our own share of troubles and struggles in life. Who is needed the most in this situation? We would say someone who pays attention and listens, and thinks about the way to break through barriers. There's a "Daddy Long Legs" for UST students: Sim Sang-gyu who is in charge of counseling.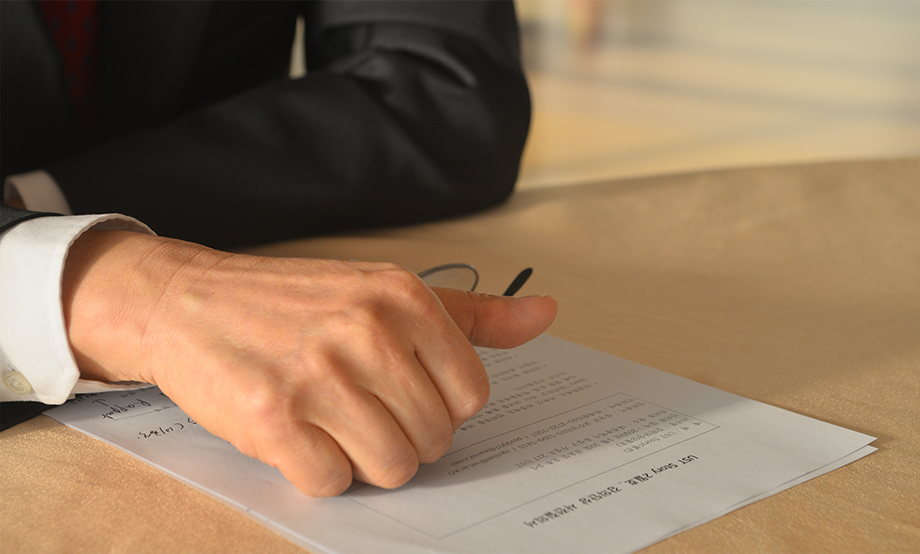 If I Was of Any Assistance to the Students, That's Enough for Me.
It was back in 2016 when Professor Sim took charge of counseling at UST. It's been 5 years since he took the job. His fate with UST is traced back way longer, however. He was a researcher at KIST who was conducting research in the field of energy and environment. Achieving titles like major professor to representative professor of the campus, he's been part of UST from the beginning, witnessing the birth of UST and its students.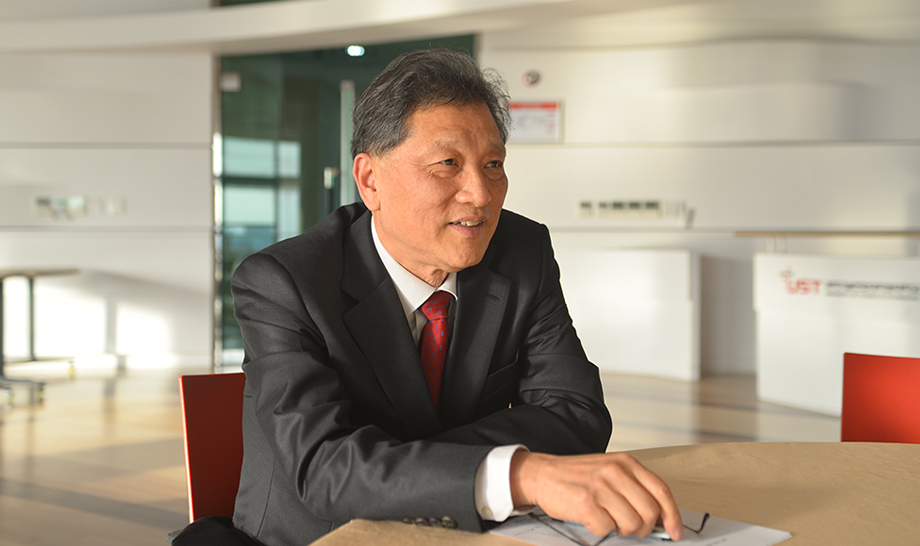 While he has been walking on his career path as a researcher and an educator, he's always been interested in student counseling for a long time. As a senior researcher and a teacher who has already experienced a similar path, he wanted to help students explore solutions on issues and empathize with them.

Eventually, he made a grave decision in 2011: he decided to leave his researcher position and become a counselor. He was responsible for student counseling at KIST until his retirement, but now he is a faculty member at UST who is in charge of the same job. He talks with any student who is having trouble while he is especially pouring his energy into helping international students.

"When I look back on my past, I think I always liked listening to other people. It's like my personality. So this job is rewarding and makes me happy. When students request a counseling session with their heavy concerns but finish with a weight off their shoulders, I feel extremely rewarded."
Professor Sim goes out of his way to meet the students whenever they have concerns or troubles. When it's miniscule, a phone call or email would do the job. However, when a student is under a severe stress, he always makes sure to meet the student in person, as many times as the situation calls for. Of course what has been discussed between the two is completely confidential.
Remember I'm Always Here for You
UST brought student counseling faculty member in accordance with the national policy that aims to prevent students from dropping out and to continue their study. It doesn't mean that UST didn't have a counseling system before; since the school's campuses were all spread throughout the country, many students had an issue with a sense of belonging and UST wanted to tackle the issue. However, there was no designated faculty member whose sole responsibility revolved around counseling. As Professor Sim took the job, the school was able to be more deeply involved in their student's school life. Every international student who enters the school is required to talk with him. He also deals with issues such as changing a degree course, dropping out of school, leave of absence, changing academic advisor or major, conflict with team members or academic advisor, and many other topics.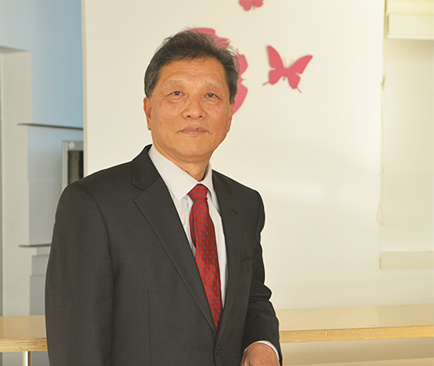 "I internationally give a lecture at the freshman orientation so I let them know that the school offers a counselor. I want them to think of me when they need help. I take extra care with international students because they have a more challenging situation in a new environment with a language barrier. After one semester, we're required to have a counseling session."

However, it's a shame that students under severe stress forget that they have someone who can listen to them. So Professor Sim has words he wants to give to students.

"It doesn't matter how trivial it is, if you have any difficulty or concern, please come see me. There is nothing to lose in talking. I know especially international students have a hard time adapting to a new environment. I'll help you understand. Make sure to reach out to me."
Anyone Could Use Groundless Self-Confidence
It's already been 10 years since Professor Sim has taken the student counselor position. So we asked what the most memorable counseling experience was for him.

"I remember one international student who was struggling from a conflict with his academic advisor. We had several sessions, which helped him find the solution and focus on study without any more troubles. He wanted to get a job and stay in Korea after graduation and he eventually achieved that. He reaches out to me on special occasions like holidays or Teacher's Day, which makes me feel happy and proud."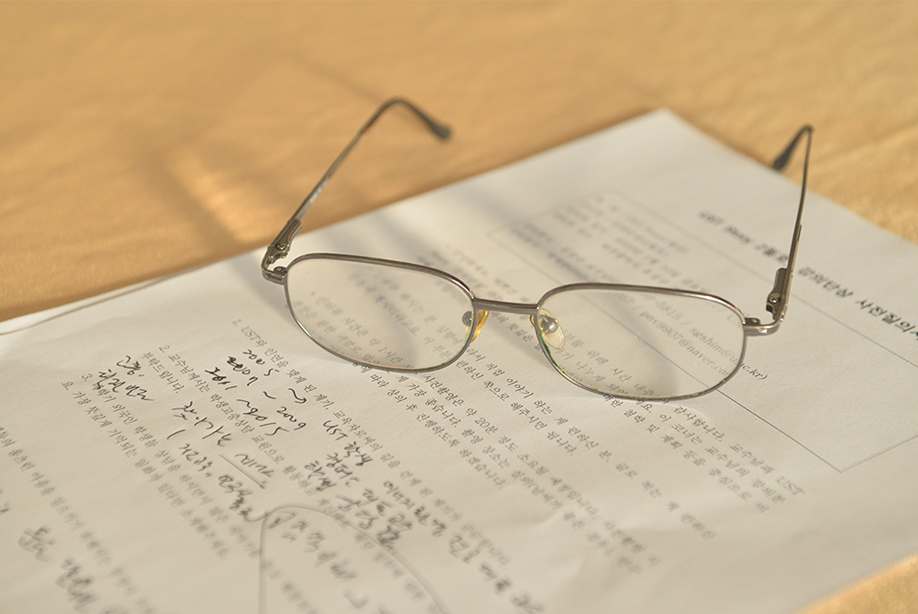 Since Professor Sim is a researcher and an educator at the same time, he understands students better than anyone. He has his own experience from his school years. He tells students lacking confidence they need "groundless self-confidence." Students lacking confidence are inclined to think that they don't live up to the expectation of their academic advisor when others do a good job. But everybody has their own struggles and difficulties. Therefore, he wants to tell to students, keep your chin up and have confidence that doesn't require any ground.

"The most important thing, along with this groundless self-confidence, is to never give up. Keep trying with your passion, and you will be able to hone your skill and improve yourself. If you give up, however, everything is over. There's something I say the most in counseling: never let 'giving up' be in your vocabulary!"