From Building Technology Commercialization Capabilities at a National Research Institute to Getting a Job at a Research Institute Spin-off Company
Hits : 502
Registration Date : 2020-07-10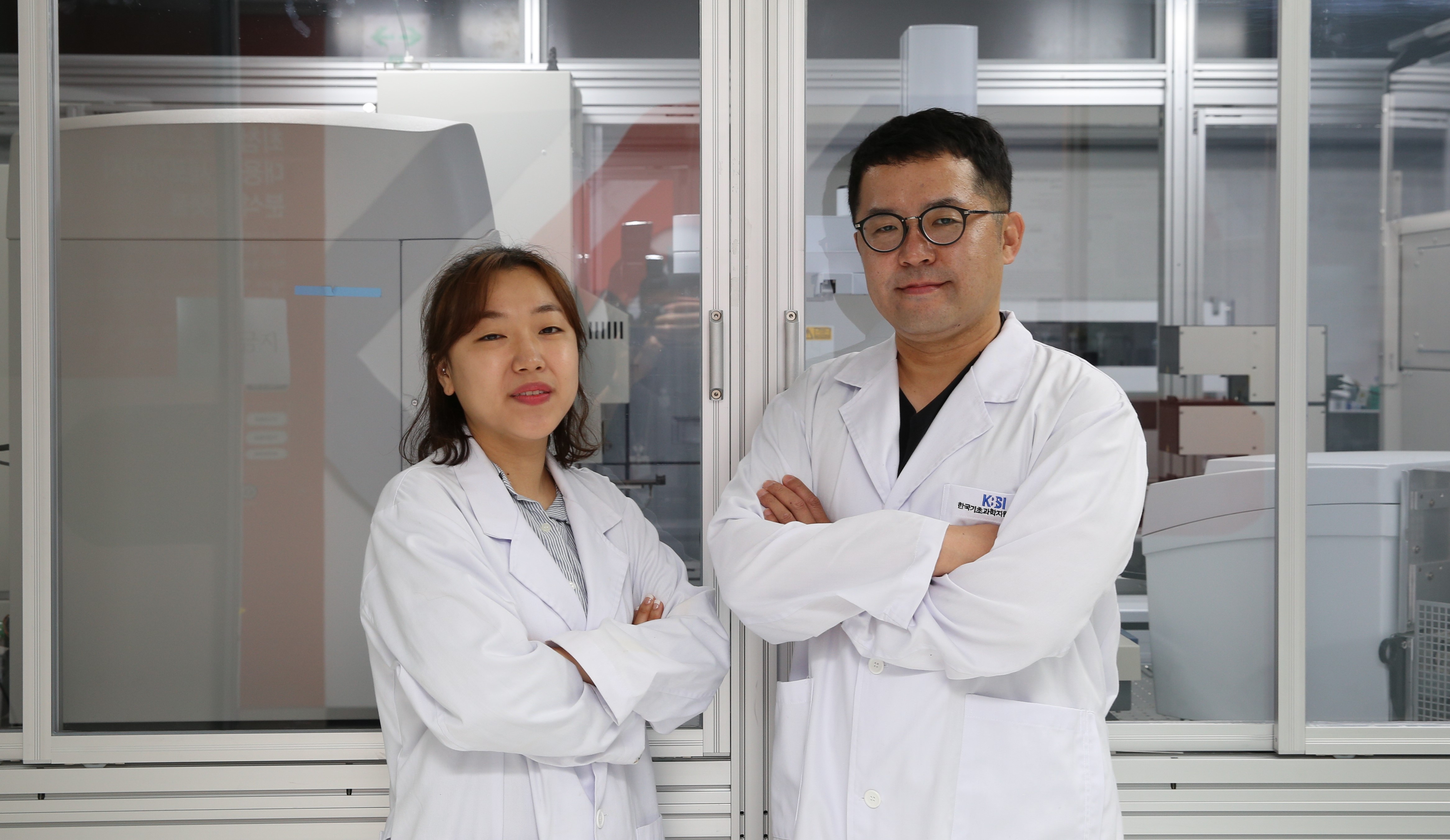 From Building Technology Commercialization Capabilities at a National Research Institute to Getting a Job at a Research Institute Spin-off Company
Interview with Lee Min-ji, a student researcher from the KBSI campus
"When I was conducting joint research in college with a national research institute, I first learned about a school called the University of Science and Technology (UST). After participating in the UST Summer Research Internship in 2014, I realized that UST was the graduate school for me so I applied."
Lee Min-ji, a student researcher, decided to join UST because she was attracted its special education system, consisting of 32 national research institutes all over Korea. In order to continue studying what she had as an undergraduate, she chose Korea Basic Science Institute (KBSI) campus, a state-of-the-art research institute for conducting analytical science.
"It was nice that I was able to do research and study at the same time at the very site where many medium- and large-scale national projects were being conducted because the campus was a research institute. I found much of the high-performance analysis equipment that KBSI has to be very helpful in conducting my research."
Lee cited her relationship with her academic advisor as another reason that she was able to focus on her research. Dr. Kim Gun-hwa, a professor and head researcher at the Research Center for Bioconvergence Analysis at KBSI, succeeded in developing candidate substances for treating metabolic liver disease and finding commercial and industrial applications for them in 2019, earning 3.8 billion won in royalties alone. As this accomplishment was selected as one of the top 10 greatest research achievements at national research institutes in 2019, Dr. Kim received the Minister of Science and ICT Award. He is one of Korea's leading scientists.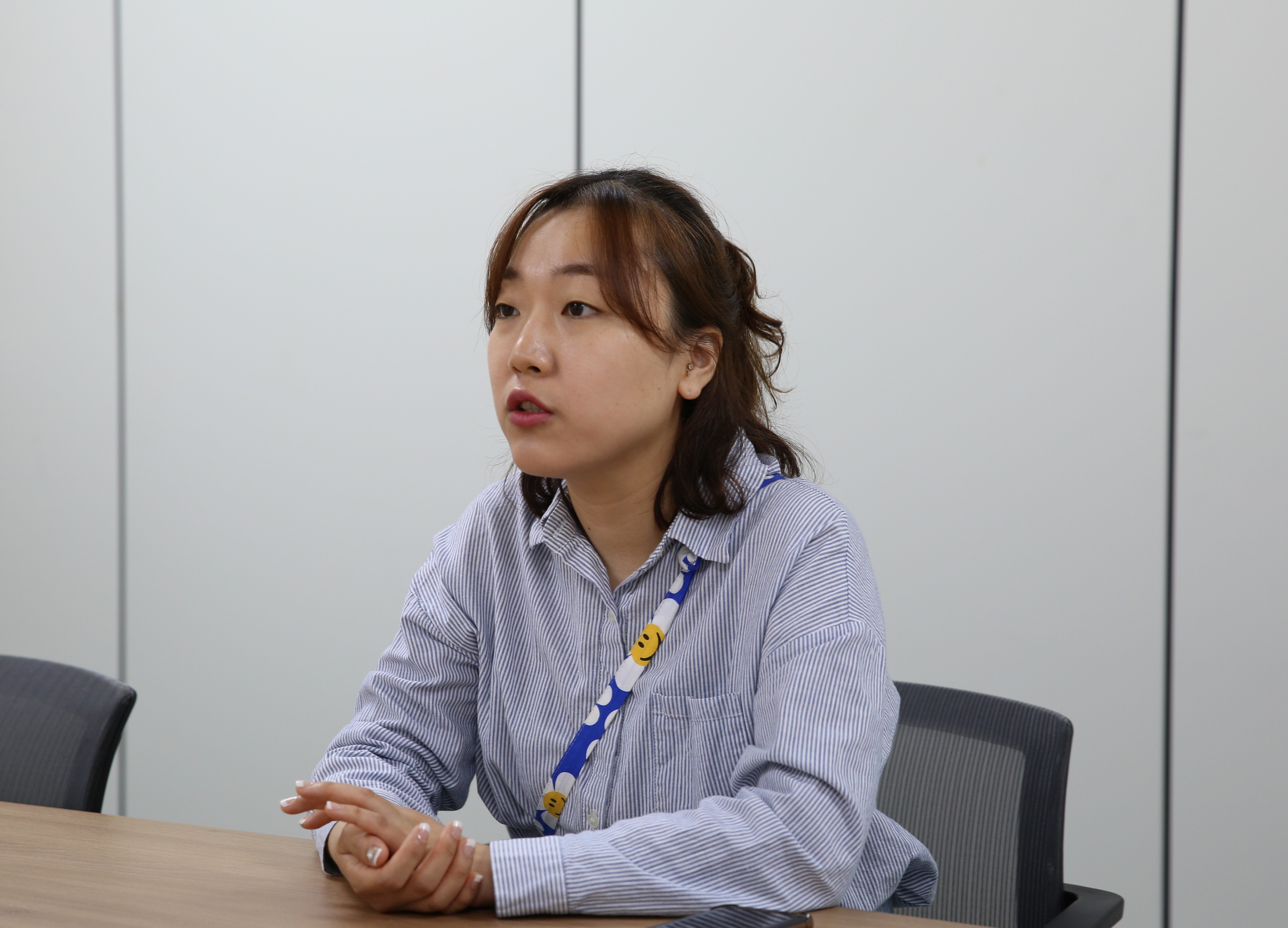 "My advisor is well known as a driven researcher who is never complacent. Due to his personality, I have a lot of things to do even though I am a student. However, he fully supports me doing what I want to do independently."
During the five years of her integrated master's-doctoral degree program, Lee personally participated in every step, from start to finish, of the national research project conducted to discover candidate substances for new drugs. During these processes, she was named as the co-inventor on a patent in 2018 for her contributions to the discovery of compounds that were helpful for developing treatments for diabetes and fatty liver.
Another special experience Lee had at UST was starting a business. In February of this year, Dr. Kim Gun-hwa, her academic advisor, established Cypharma Inc., a company spun off from the research institute that specializes in developing new drugs. This company was an extension of the technology transfer that he achieved last year. Lee assisted in some of the processes and received various materials, including a startup plan, from her academic advisor, so she was able to see all of the steps necessary to actually start a business. With these experiences, she was hired as an researcher at Cypharma Inc. in March of this year and is currently conducting research to discover candidate substances for new drugs.
"It's rare for students to participate in all the stages of the patenting and startup processes related to their research fields during graduate school years. Thanks to my experiences, I think I have been able to improve my overall research capacity and build a broad research foundation. I've also begun to think about starting my own business sometime in the future."
UST is the only graduate school in Korea that nurtures talented students in the field of science and technology by granting educational functions to 32 national research institutes, including the Korea Institute of Science and Technology (KIST), the Electronics and Telecommunications Research Institute (ETRI). In order to cultivate creative and innovative talents with technology commercialization and entrepreneurial capabilities, UST plans to begin convergence education based on intellectual property in the second half of 2020.