Collaborating with national research institutes to Foster Future Minds in Science and Technology
Hits : 639
Registration Date : 2020-08-24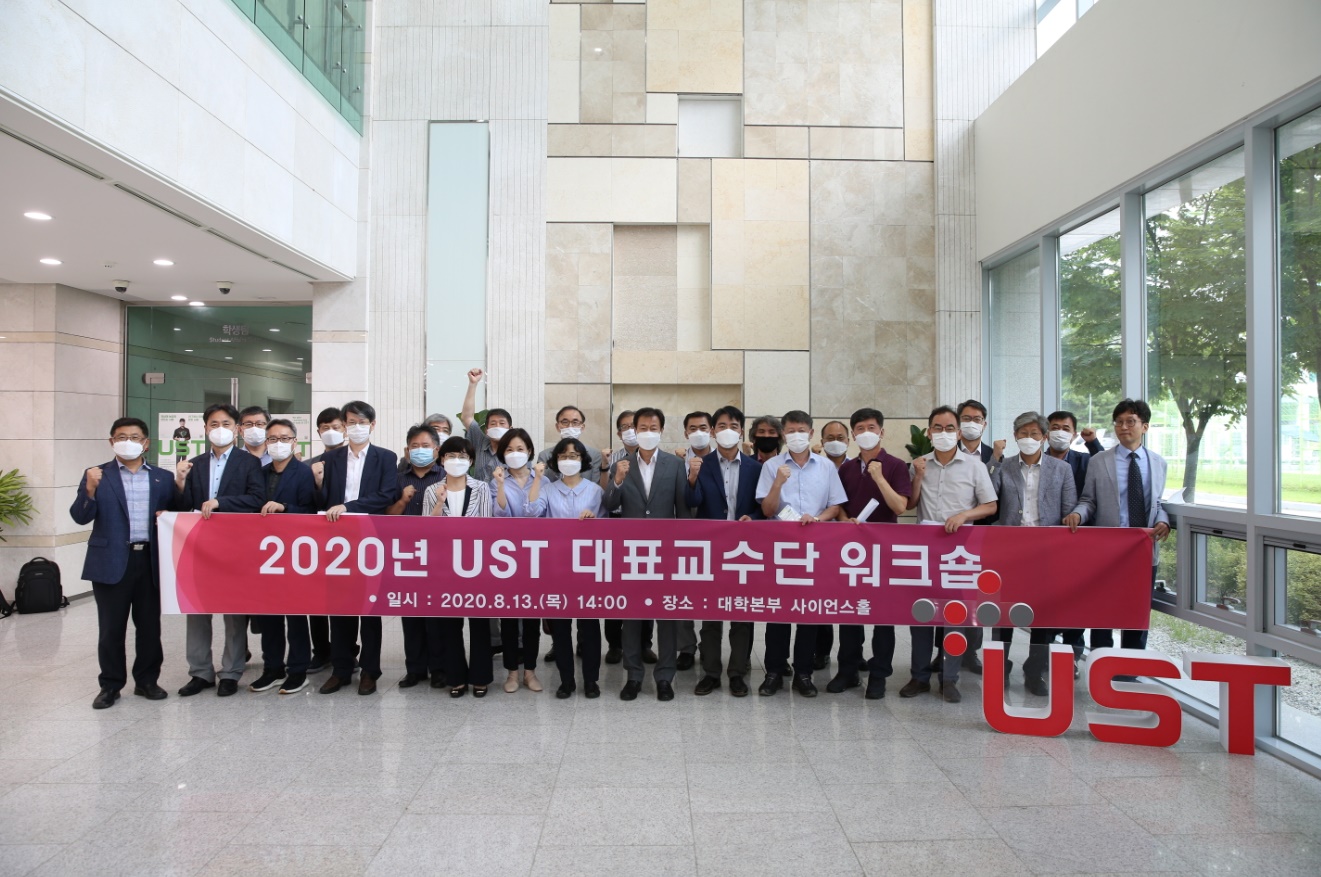 Collaborating with national research institutes to Foster Future Minds
in Science and Technology
- UST, the University of Science and Technology, Launches its First Allied Workshop for Delegation of National Research Institutes Faculty Members
On August 13th, UST held its first allied workshop for a delegation of national research institute faculty members. A total of 35 individuals participated in this workshop, including delegates from UST and 23 other national research institutes and UST President Ieehwan KIM.
UST is Korea's only university of its kind, where the offered Master's and Ph.D. programs are jointly operated by national research institutes in the field of science and technology. Starting this year, faculty delegations from each research institute gathered for the first time to share their comprehensive opinions on measures to help foster future professionals and on UST operations. At this workshop, participants actively shared ideas on three topics in particular: measures to promote collaboration among national research institutes, UST, and the industrial sector; measures to promote major programs on a needs-basis; and measures to improve school review and evaluation systems.
President Ieehwan KIM acknowledged that this workshop has great significance, for it provides an official channel for the various national research institutes that are spread across the nation to assemble in a single space and discuss the educational goal of fostering future professionals. He added that stakeholders will continue to discuss the development of strategies for managing academic programs and upgrading other systems to improve the overall quality of education at UST.