Announcement of UST Summer Research Internship
Admissions Division
Hits : 1053
Registration Date : 2021-05-07
Admission Division is pleased to inform that UST recruits interns for the UST Summer Research Internship 2021 as below.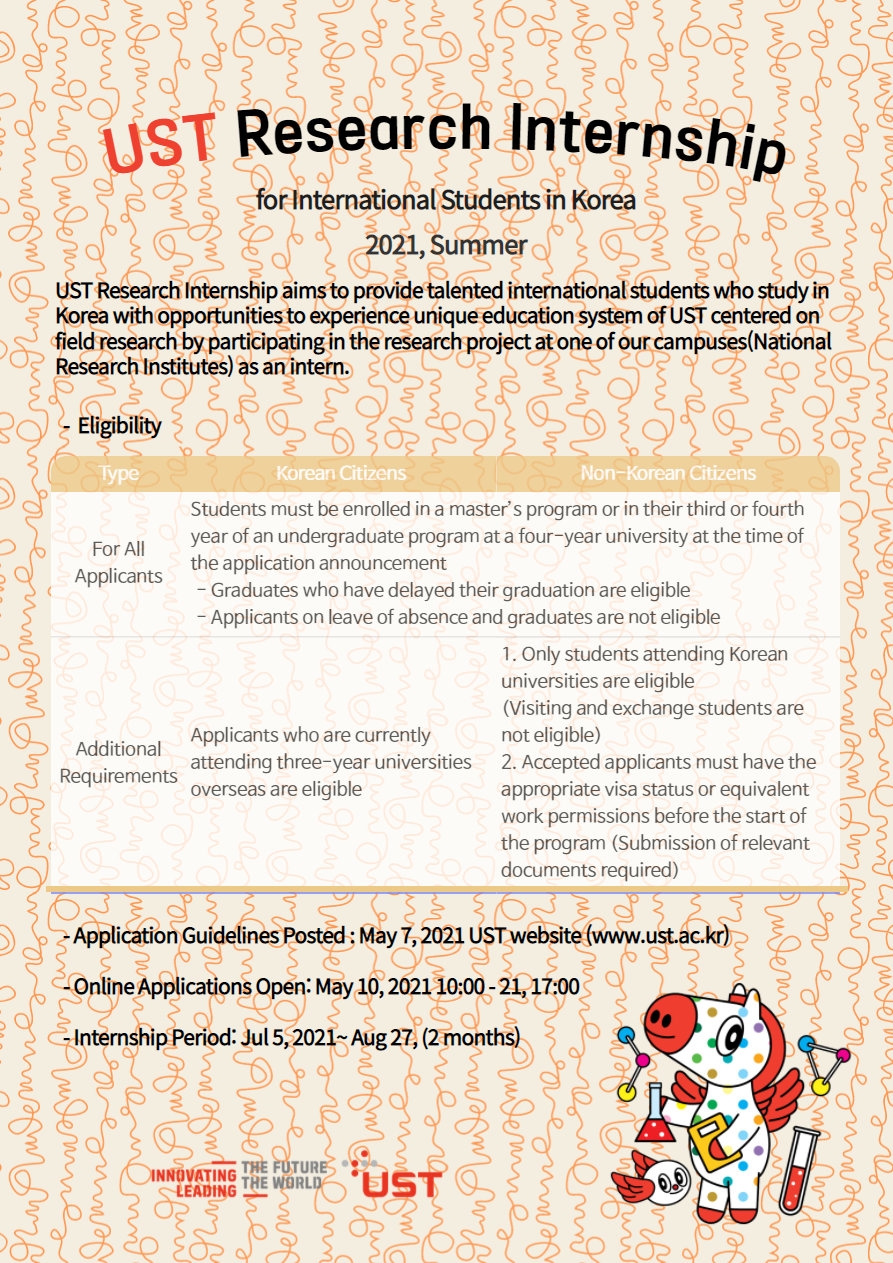 ※ An applicant should be proficient in English.

○ Internship Field : Fields of science and technology
※ Please refere to the attachment
○ How to Apply : Through online system at globalintern.ust.ac.kr
※ The online application system will be available during the application period only.
○ Required Documents for Application : One of certificate of enrollment/leave of absence/graduation from college(graduate school if applicable), Transcripts for all semesters from college(graduate school if applicable)
※ Additional documents for reference can be attached such as a recommendation letter from your college or English tests score.
※ All the submitted documents should be written in English or Korean.
○ Inquiry
- Department : Admission division
- Person in Charge : EunJin Lee
- E-mail : eunjinlee@ust.ac.kr
- Telephone : +82-42-865-2424
- Address : (34113) 217, Gajeong-ro, Yuseong-gu, Daejeon, Korea
- Homepage

· UST Admission : https://admission.ust.ac.kr/admission_eng.do
· UST : www.ust.ac.kr/eng.do