line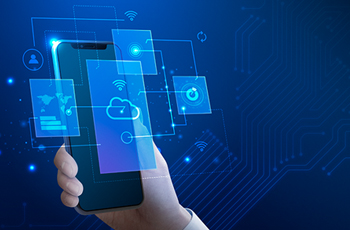 Information and Communication Engineering
Main Campus

Electronics and Telecommunications Research Institute

Participating Campus

Number of Students

32

Number of Faculty

19
Introduce
Modern information and communication is evolving toward a broadband convergence network where wired and wireless are integrated, and communication, broadcasting, and Internet services are fused to provide services through a single network. The information and communication engineering major operated by ETRI School, which has achieved representative achievements such as TDX, CDMA, DMB, and WiBro, covers a variety of smart IT technologies aiming at convergence of knowledge base and ubiquitous service. The information and communication engineering major is also aiming for students to acquire world-class technology through participation in various on-going ETRI projects. Representatively, students study various applied technologies ranging from communication media technologies such as network theory, communication theory, protocols, services, system design and implementation, and information protection technologies such as encryption, network security, and authentication.
Specialization
Communication and Media Engineering
Communication and media engineering is largely divided into two parts: communication and network. Communication part includes the advanced communication technologies that can be applied to Beyond 5G mobile communication, tactical defense communication, 6G 3D spatial communication, next-generation broadcasting media, satellite communication and navigation, public safety communication, and advanced antenna and radio technology. Network part aims to cultivate network experts who are proficient in theory and practice to open up the era of hyper-connected communications, and provides opportunities for classes and field-studies in the areas of network theory, Internet of Things, future Internet, communication protocols and services, immersive multimedia communication, optical communication, and telecommunication networks.
Information Security Engineering
Information security engineering is a major field of research on how to actively counter the side effects such as invasion of privacy and cyber-attack that are caused by the evolution into the hyper-connected society. The aim of our department is to research and develop intelligent information security technologies including cryptography, authentication technique, network security, IoT security, and convergence security.
International Admission(Non-Korean Citizen) for Fall 2023 plan
Recruitment Guide
| | | |
| --- | --- | --- |
| Y | Y | Y |