line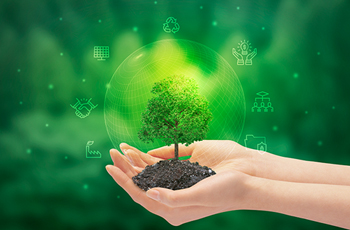 Convergence Manufacturing System Engineering
Main Campus

Korea Institute of Industrial Technology

Participating Campus

Number of Students

27

Number of Faculty

31
Introduce
Convergence Manufacturing System Engineering fosters experts in areas closely related to Korea's leading industries and the 4th Industrial Revolution such as industrial materials, smart manufacturing, clean processes and energy systems. Convergence Manufacturing System Engineering consists of two departments. - Industrial Materials·Smart Manufacturing Engineering provides an opportunity to gain an understanding of the virtuous cycle in the resource flows of rare materials, through research on advanced materials including rare metals and ceramics. Students will also learn about manufacturing process design and optimization. - Green Process·Energy System Engineering studies eco-friendly materials, green processes and high-efficiency-carbon-neutral technologies essential for responding to stronger global environmental regulations and conversion into a low-carbon industrial structure to enable sustainable industrial development.
Specialization
Industrial Materials and Smart Manufacturing Engineering
The Department of Industrial Materials and Smart Manufacturing Engineering fosters excellent researchers in high-tech industrial materials such as electronic materials, light metals, rare earths, ceramics, nanocomposite materials, and organic-inorganic hybrid materials, and advanced manufacturing fields such as semiconductor packaging, high-function thin film, rare metal recycling and 3D Additive printing. In addition, students in this department study technology that can handle design and validation in virtual space by computational engineering analysis and they learn technologies that apply artificial intelligence technology and Internet of Things technology to manufacturing sites, as it becomes possible to analyze very large engineering models that were not possible in the past due to the rapid development of simulation technology and hardware.
Green Process and Energy System Engineering
The Department of Green Process and Energy System Engineering studies clean materials, processes, and high-efficiency energy technologies essential for converting industrial structure into a low-carbon economic structure to enable sustainable industrial development. The department also aims to foster green technology professionals in the (1) chemical industry, including minimizing pollutants, producing eco-friendly raw materials and products, resource recycling technology, and in the (2) energy industry, reducing greenhouse gas emission, digitalization of energy plants, high efficiency energy production technology using unused resources such as biomass, low grade fuel and waste, and high-efficiency design technology for thermal fluid machines.
International Admission(Non-Korean Citizen) for Fall 2023 plan
Recruitment Guide
| | | |
| --- | --- | --- |
| Y | Y | Y |